Filing your tax return can be done on your own. Especially if your tax situation is straightforward and you have no major transactions for the current tax year. People who file their own tax return find the experience satisfactory albeit time-consuming, as you will be in control of your own financial situation and no one else is made privy to your sensitive data. On average I take around 10 hours to file our return, from collecting documents online (PDF copies) to finally submitting the return.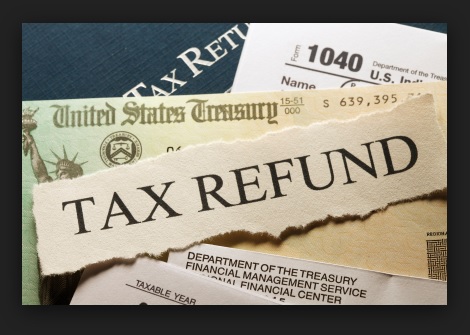 However, many people find out that filing tax return is taxing and can get complicated. Considering that IRS made a lot of tax code changes, it can be quite challenging to keep up with all the updates and know exactly what your filing statuses are.
We file our joint return using TaxAct, free eFile software.  We have been doing self-filing since last 10 years. But filing your taxes yourself may not be advisable on certain scenarios. There is a tame and situation which warrant a professional help.
Here are 10 good reasons why you should hire a tax consultant to file your return:
Time – On average, it can take up to 8 hours to compile, dig up records and check for write-offs and double checking all your receipts before you can start to file your tax. If you rather spend your quality time doing something you love or with your family, hiring a tax consultant is a good idea.
Chance of a higher return – With many tax code changes and tax laws to understand, it can take you some time to understand the process, the jargon, and the procedure to file a tax return before you can actually get to do it. Do you know all the codes? If you're not confident enough to claim every possible deduction, then a tax consultant will ensure you get all the money you deserve from IRS. For itemized return I'd strongly root for a professional advice.
Professional help – A tax consultant is aware and an expert in tax laws. Getting professional help can go a long way in making sure that you're not making any mistakes.
Expert eye – With tax consultant, you will have an extra pair of eyes to look over things that you missed or things you didn't even know you miss. This can help you a lot in filing your return correctly. When you're unsure of claiming
Keeps you updated – You will be kept updated on IRS tax changes and updates in tax laws so you will know what's going on and what exactly you need to do.
Foreign Income – If your tax situation is not straightforward, especially if you have received income on the foreign asset you may need to seek expert help. If you have a property in your home country and you receive rental income, or if your stock investments generate income in a foreign country you are required to declare the income here in the US.
Human contact – Having a real person to talk to is different from having the detailed help from advanced tax software. You're able to ask details on minor information that could be left out from the tax software and you can get answers until you're satisfied.
Future filing – With the help of tax consultant, you're able to know the right way to file your return. This way, should you decide not to have a tax consultant the following year, you would already have experience and will know what to do and what to look out for when doing your filing the next time around.
On–going Advisor – You can still have your tax consultant as your tax advisor even though you're no longer officially hiring him or her as your consultant. This way, you will be able to continuously ask for updates or advice as and when you needed them.
Accuracy – You wouldn't want to make errors with your filing statuses. A tax consultant will be able to tell you exactly what to do and how to do it. This way, any errors in filing your return will be eradicated. A tax return can become very complicated and prone to frequent errors when you have multiple sources of income. Wage, tips, interest, dividend, alimony, etc.
When I will hire a tax consultant
Moreover, experts claim that the chance of getting audited increases with income. The below table shows that (although I don't claim any authenticity of this data) you are very much likely to be audited if your income crosses  $1M. So, I'd definitely hire a professional if my income crosses $200,000 for a year.
| INCOME LEVEL | LIKELIHOOD OF AN AUDIT |
| --- | --- |
| Less than $200,000 | 0.9% |
| More than $200,000 | 3.7% |
| More than $1 Million | 12.5% |
If I ever win a lottery, I'll hire a tax consultant. If ever sell this blog, I'll hire a tax consultant. Till last year, we had been filing standard deduction. Last year we became home owners, which helped us moving towards itemized deduction. I thought of trying once myself with itemizing, before seeking help. But TaxACT interface and questionnaires are simple enough for us to file on our own.
I'd also hire a tax professional if I ever get audited by IRS, and I fail for some reason.
But for the uninitiated, I'd strongly urge my readers to seek professional advice if they want to itemize their deduction.
What is the cost of hiring?
It depends on the type of shop you are going to. On average H&R Blok charges $200 from its customers. Other local tax specialists charge a premium for their expert advice and help. On the other hand online tools like Turbotax, etc. Cost less than $100. A lot of people I know use Turbo tax to file their taxes.
When you need a real person to file you return the charges vary based on even where you live at. In general, the harder your return is, the more you'll pay. If you have investment income and itemized deduction, you'll pay more. If you have investments across many brokers and banks, you and the professional will both have to spend longer time, so the cost would go up.
As per national average, the cost of filing a simple tax return with standard deduction is $115. Those who itemize, pay about $205. And if you have various 1099 INT and 1099 DIV forms, you expect to pay more than $300.
The only good news here is, the cost of filing the tax return can be deducted from your taxable income. You can deduct professional tax preparation fees as a miscellaneous itemized deduction on their Schedule A.
What can be deducted –
All fees for preparing a tax return
Fees for advice on tax planning
Cost of legal counsel on tax issues
Legal fees for representation in a criminal tax matter
Fees for representation in a tax audit
The cost of tax preparation software
The cost of tax-related books and other publications you bought
Readers, are you filing your return this year or are you seeking a professional advice? Share what you know with us.