As we grow older, the importance of a financial nest egg becomes more and more relevant. With big life changes such as vehicle purchases, home purchases, and unexpected emergencies, it is always nice to have some money stashed away for a rainy day.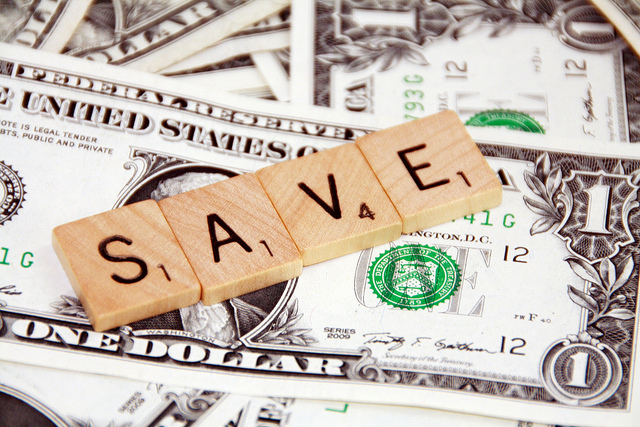 Savings accounts are not built overnight and getting to where you have a good amount saved up can take awhile. Luckily, we have 10 money management tips that you can start to build your savings today.
Learn To Meal Plan
An easy way to start saving money and building up your savings account is to learn to plan and prep your meals ahead of time to avoid unnecessary money spending on fast food or extra groceries.
By planning out each meal, you will know exactly how much you need to spend at the grocery story allowing you to put all of your extra money toward your savings account.
This can become a great habit to build that will give you the opportunity to put that money aside each week.
Audit Your Lifestyle
The first step in building up your savings account is to start saving more money. This will require you to audit your lifestyle and really find out where all of your money is going.
By doing this, you can easily identify things that can be cut out such as cafe coffees, cable, and other non-essential items that are costing you money each month.
Take this extra spend and start to deposit it into your savings account for a quick and easy start to a savings account without a noticeable difference.
Use Cashback Apps
If you are the type of person that spends a lot of money on essentials such as gas, food, and other items you and your family needs, you can actually make money from the purchases you make.
There are thousands of cashback apps that you can download on your smartphone that allow you to earn cashback from everyday purchases.
This is a great way to continuously earn money for things that you were already doing in the first place. Simply set aside this money each month into a savings account.
Try A Potluck Dinner Date
Dinner dates can be a fun way to get out and socialize with others but they often come with a large bill. By organizing a potluck dinner, you can have all of your friends over to play games and eat for the price of only one home-cooked meal.
Many people make this a weekly habit to have some socializing fun with their friends and save a good amount of money by not having to pay restaurant meal prices. The $20-$40 saved a week can be set aside for your savings account.
Work More
The most obvious way to build up your savings is to work more. Many people are starting to work second jobs or even freelance their skills for a supplemental income that goes straight into their savings account.
This is a great way to build up your savings account very quickly if you have the time to take on a second job. You can also inquire with your current employer about working some overtime to get some extra money each week.
Think Before You Buy
Impulse purchases can be the death of anyone's savings accounts as the money is there and ready to be spent.
A good habit to practice before making the purchase is to walk away from the computer and give it 48 hours before you make the actual purchasing decision.
This will reduce the amount of impulse buys that you make by allowing you to really think about whether or not you really need that cute new dress or nick knack desk toy.
Use The Internet For DIY Fixes
As you grow older and acquire more things such as a car or a house, you will quickly learn that many of these things will need to be repaired at some time or another.
If you have not experienced this already, you must know that repairs are usually not cheap and can easily ruin a savings fund as you may have to dip into this extra money.
An easy way to combat this is to use the internet to look up DIY fixes and repairs to hopefully fix it yourself and avoid costly repair bills.
Live Within Your Means
This tip cannot be stressed enough. When building up savings, you must remember to live within your means. This means that you will not need to buy the latest technology or the newest car just to impress others or feel that you need it.
Make sure that your spending is relative to your income to make sure that you are putting enough away for your savings as an extra $1,000 will be more useful when your car breaks down than the latest smartphone when your last phone worked just fine.
Keep Track Of Your Spending
As you start any of these tips and start to develop a savings account, you will always want to keep track of your spending to make sure that you are not spending money on anything that is not needed.
Take a day each month to print out your bank statements and review them for any charges that you could have gone without. Use this as fuel to ensure you are making good financial decisions going forward for the next month and do the same at the end of that month.
Continue this method to develop good spending habits that will last a lifetime and allow you to easily built up your savings account.
Track Your Progress
Once you have implemented a few of these tricks, you are going to want to set goals and track your progress. By doing so, you will motivate yourself to continue to push forward and reach new goals.
This will allow you to build up your savings account quicker and quicker and can even result in early retirement if planned correctly!