We watch movies every weekend night. My favorite genre is the War and thrillers. Whenever I get to see a movie on finance (management or mismanagement) I tend to see them first over my thrillers. I watched the movie "The Big Short" on the first day it was released. Here are 4 great films inspired by the world of finance.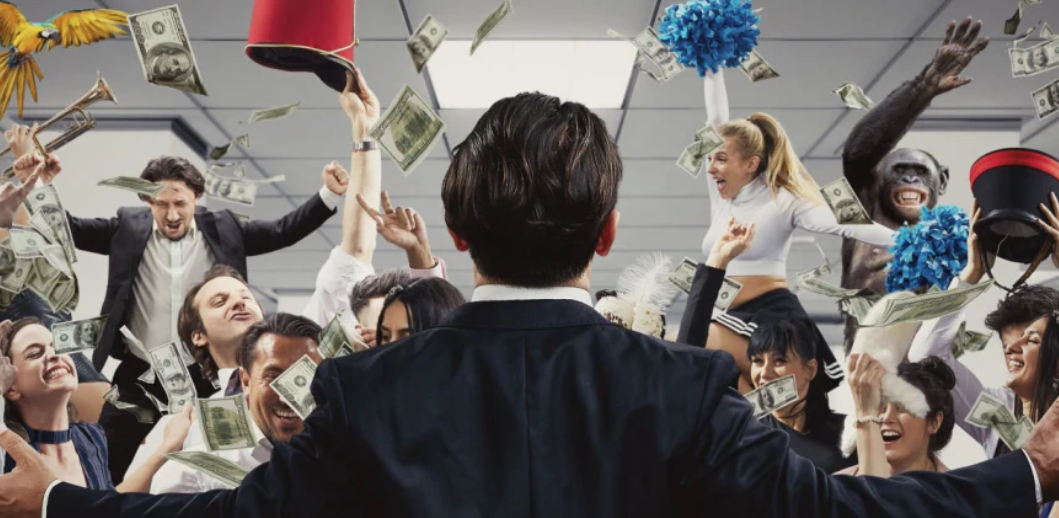 The financial world has its ups and downs and history has shown that drama follows those in the market. From running boiler rooms and using high-pressure tactics to sell to betting against the market to make millions – it's no surprise that the finance world has inspired some of the best films to grace Hollywood.
Here we take a look at 4 great films inspired by the world of finance.
Wall Street
Starring Michael Douglas, Charlie Sheen, and Martin Sheen, Wall Street tell the story of Gordon Gekko (Douglas), a ruthless and greedy corporate raider, who is idolized by young-and- impatient broker Bud Fox (Charlie Sheen).
Wheeling his way into Gekko's inner circle, Fox is willing to do anything to climb the ladder and reach the top – this includes trading on illegal inside information.
Charles Geisst, professor of finance at Manhattan College and author of the 1997 book Wall Street: A History told The Independent: "That movie is probably as relevant today as it was then.
Things change, the markets change, but the attitudes of … corporate executives treating the average person as a pawn on a chessboard – I think that concept has not changed very much and is still widely held."
Wolf of Wall Street
Based on the true story of Jordan Belfort (Leonardo DiCaprio), Wolf of Wall Street shows how the mighty can fall.
Belfort became a wealthy stockbroker but became involved in crime and corruption in connection with stock-market manipulation and running a boiler room as part of a penny-stock scam.
He is now a motivational speaker, and during a talk that he delivered in Dubai in 2014 (one year after the launch of the film) he referred to Gordon Gekko's infamous line 'greed is good', saying: "I got greedy. … Greed is not good.
Ambition is good, passion is good. Passion prospers…"
The Big Short
Inspired by the top trading book The Big Short: Inside the Doomsday Machine by Michael Lewis, The Big Short depicts how the financial crisis of 2007 was triggered by the United States housing bubble.
The film follows hedge fund manager Michael Burry (Christian Bale) who bet against the subprime mortgage market after discovering that the market was extremely unstable.
Lewis previously said that he "felt like [he] was watching a plane crash" and that he actually tried to warn people of the impending burst of the bubble, but was ignored.
Boiler Room
Before Wolf of Wall Street, there was Boiler Room – both are based on Jordan Belfort's penny stock scam.
Boiler Room follows a 'conscience-stricken junior broker' (Giovanni Ribisi) – who is a college dropout – trying to live up to the high standards of his father, who is a stern judge.
He gets a job as a broker for an "off-Wall Street" firm after his home gambling den gets shut down and is soon faced with an ethical dilemma when having to sell worthless or dubious stock by using high-pressure telephone tactics.