There are moments in life when you're financially unstable. In such times, you couldn't make an important purchase because you're strapped for cash, and you would think of going to a lender to borrow money.
What type of loan should you get?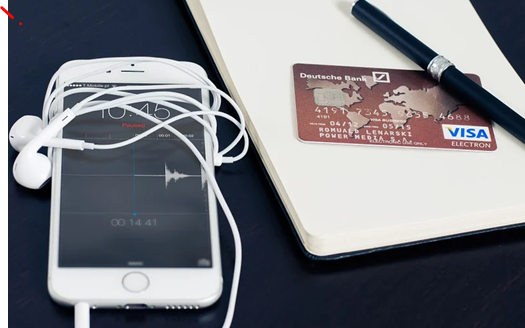 Of course, you need a loan that has favorable terms and features. When it comes to that, an online installment loan may fit your needs. One great thing about this loan type is that it has an advantageous repayment structure, which allows you to pay the loan off in monthly installments.
You can check this page to know more about online installment loans or read this list of advantages for that purpose.
Applying for It is No Hassle
The fact that you can now apply for a loan online is a big benefit to borrowers. This eliminates the hassle of traveling for some distance to the lender, falling in line, and waiting for eons to get approval. If you have a device connected to the internet, you only need to look for an online lender and send your loan application.
Once you've sent your loan application, most online lenders will notify you whether you can obtain the loan or not within the day or the next few days.
Just make sure that you pick the right lender for you. As you know, there are a lot of bogus lenders online. So, check the website and the reviews before choosing your online lender. It's better to take the necessary precautions than be sorry.
The Cash Will Get Deposited into Your Account Immediately
Another excellent advantage of getting an online installment loan is quick access to the money you're borrowing. The smooth application process is a huge factor in this advantage. Once the lender approves your loan application, you'll receive the loan amount right away through a bank account deposit or a check.
Online installment loans are indeed the go-to loan product for people who need cash to pay for unexpected or emergency expenses. Next time you're in a financial strait and need money, consider applying for an online installment loan.
You Can Get Approved Despite Your Bad Credit
Borrowers with bad credits will find it challenging to take out a loan, especially if you go to a credit union or a traditional bank. It's a requirement that you have an excellent credit rating before you can get approved for a loan by such lending institutions.
If you want to borrow money with bad credit, look for online lenders that offer installment loans. Some of them are not so strict when it comes to checking your credit profile. They may even approve your loan application as long as they find that you're capable of repaying it.
You Can Obtain The Loan Amount You Need
Installment loans have higher loan amount limits than some loan products. Online lenders consider the longer lifespans of installment loans as a factor why they offer higher loan amounts. Also, they will examine the borrower's capacity to repay the loan amount and interests.
Yes, it's a matter of whether you can repay the loan or not before you can take out a high amount of installment loan. Once the lender sees that you're capable of repaying it, you can get a high loan amount to cover high-cost purchases or expenses.
Getting the amount of cash you need prevents you from applying for multiple loans and getting trapped in debt.
You Can Easily Budget Your Loan Payments
Your finances won't get hurt that much when you get an online installment loan. This is because of the manageable repayment structure of this loan type.
The loan amount you've borrowed along with its interest is divided into a series of installments, which makes it easier for you to budget your loan payment. Your lender will also ensure that the loan you're getting won't put a burden on your finances by giving you a loan that you can repay.
There's a Rollover Option
In case you can't pay what you've borrowed at the end of the loan's lifespan, you can roll over the loan. This option isn't recommended at all times; it's still advisable that you pay the loan on schedule.
But, sometimes, you'll be in a tough financial spot, and you need to go for a loan rollover option instead of defaulting on the loan and hurting your credit profile.
There are a Lot of Lenders to Compare
If you're looking for the best loan deal, go online and compare different online lenders. It's crucial to pick a trusted lender with a history of speedy loan approvals. And, of course, make sure that the installment loan you're getting has a favorable interest rate and loan term.
Takeaway
An online installment loan is among the most sought-after loan types in this day and age. Borrowers get this type of loan because of its favorable loan term and repayment structure. It also offers a higher loan amount to borrowers. Just read the advantages above to convince yourself to take out an online installment loan if you need some cash.