Do you know what happened to Corinthian college last year and ITT Tech this year? They were forced to shut down after govt. A decision to not allow federal student loan aid for students of these institutes. So what if you were a student of such college? What happens to your student loan, can you get it forgiven?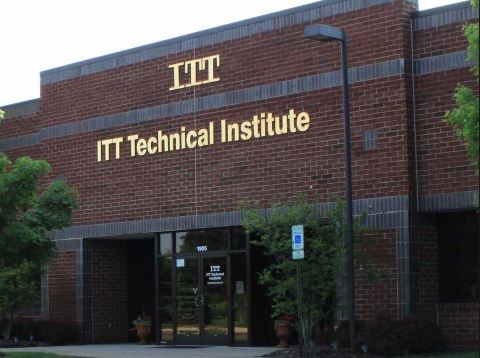 If you graduated from college with a fancy piece of paper and a mountain of loans to deal with, you might be feeling like you'll never pay them off. Maybe you got a job and your payments feel like a drop in the bucket. Maybe you haven't been able to find a job, and the phone calls from collection agencies have started already.
No matter your situation, there might be help available. Here are nine commonly unknown facts regarding student loan debt forgiveness that you should know!
Student Loan Forgiveness Applies to Federal and Private Loans
While debt forgiveness for private loans is definitely harder to secure, it's not impossible. You might be able to settle the debt for less that your original balance, which could be a big help for some graduates.
Steve Rhode, founder of GetOutOfDebt.org stated that he found settlement repayment rates to be within 40-50%, with two years given for repayment.
Declaring Bankruptcy Helps Wipe Out Student Loans
This should be your last option. Declaring bankruptcy is a man's last resort. I'd advise you not to declare. It might not be the most favorable, or even the easiest option, but students who declare bankruptcy due to "undue hardship" have their student loan debts re-evaluated to fit their financial needs.
Plus, if you attempt to discharge your loans in this manner, you will be dealing with an attorney rather than a debt collector, which in many cases is much easier.
For more on student loan forgiveness under bankruptcy, read here.
Guidance is Available
Many people don't know that there are options out there when it comes to seeking student loan forgiveness.
Scams are running rampant throughout the Internet, often leading people to believe that they have to pay even more money for help with their debt forgiveness.
However, this is not the case. Resources such as The Institute for College Access and Success exist for the very purpose of helping students understand their student debt and provide assistance in seeking forgiveness.
Loan Forgiveness is Available for School Fraud
If your college or university was involved in a fraud scandal, there are options for students impacted by such situations!
The Department of Education has plenty of information regarding what to do if your school broke the law or committed fraud. If this is true for you, there are other options as well, including state tuition recovery funds.
Public Service Loan Forgiveness (PSLF) is An Option For Consolidated and Unconsolidated Loans
It is often thought that loans must be consolidated in order to qualify for PSLF, but this is not the case. As long as all of your loans are Direct Loans, they may qualify for PSLF.
It is also commonly thought that you must have an employer certification in order to obtain PSLF, but this is also not true.
Though employer-certifications are encouraged, they are not mandatory. Finally, teachers do not automatically qualify for PSLF; there are specific requirements for teachers working in for-profit schools.
Student Loan Forgiveness Isn't For Everyone
…And it isn't always easy to come by. In most cases, student loan forgiveness is given to graduates with the largest debts and the lowest incomes.
If you can afford your monthly payback plans, you likely are not going to be able to take advantage of some of the more popular forgiveness plans.
Recent studies show that those borrowers making under $30,000 annually were most likely to default on their loans and qualify for forgiveness plans.
Parents Qualify for Student Loan Forgiveness, Too
If your parents took out loans on your behalf but are unable to make the payments, they may qualify for forgiveness plans such as Income-Contingent Repayment (ICR) plans.
This would not hamper their chance of getting approved for other types of loans. Even if they have a bad credit, they can still look for loans at reasonable best rates.
A Missed Payment is Not the End of the World
It's a common misconception that a missed payment means that you start all over with your payments, but this is not the case. A late or missed payment sets your repayment schedule back by a month, but it does not reset the payment plan!
Even If a Loan is Forgiven, You Still Must Pay Taxes on the Forgiven Loan
Many graduates feel that if a loan is forgiven, they are free from any and all payments. This, however, is not the case. Loans that are forgiven due to Total and Permanent Disability are not tax-exempt, and borrowers are often shocked to realize the size of the tax payments owed on a forgiven loan.
If you got your student loan forgiven, share your story and participate in the discussion here.