Weddings are fun and romantic—but that also does not take away that they could be a bit pricey, too, especially when it's wedding season and almost everyone around you is getting married, with you as a guest.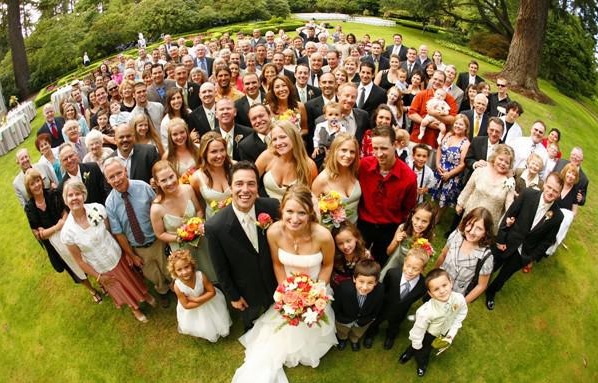 "Our wedding was held years ago, yet the celebration continues to this very day." – Gene Perret
So, of course, you need to find a way to make sure that you get to save cash—while looking and feeling your best at those ceremonies. I did, so here are 9 tips that will surely help you do that and more!
Don't buy—rent!
The very first thing that could come to mind is what exactly you'd be wearing at those wedding ceremonies. Well, here's an idea: Why not rent a dress/suit instead of buying them?
Doing so would help you get your money back right after the ceremony, and make sure that you do have enough closet space for clothes that you actually would be able to use more than once!
Buy your gifts early!
And make sure to buy them in your local area, so you wouldn't have to spend more than you could handle.
On another note, you could also just give your friends personalized gifts, such as scrapbooks, or an album of them as a couple. They'd surely appreciate it and would mean more to them than those generic gifts that they'd probably get!
You can also get some cash back while shopping at various online retailers. Every time you purchase things through the merchants listed there, you earn some cash back.
Book your flights early!
Here's another part where the early bird could really win. Remember that it's important to book your flight early, in case you're headed for a destination wedding, because once the date of the wedding is near, you could expect that your fellow guests would be booking, too—and it wouldn't be good if you wouldn't be able to find an accommodation that's right for you.
To be safe, book your flight 5 to 6 weeks in advance, if possible and do so on a Tuesday or Wednesday morning!
(Related  – 8 tricks to lower flight ticket cost)
Look for package deals
Speaking of accommodations, go for packages that wouldn't just cover flights, but also allow you to stay in a hotel of your choice For this, it might be helpful to use the help of travel websites, such as Kayak, Priceline or Expedia.
There are comprehensive packages in there that would help you save a lot of money, especially if you book early because they aren't just limited to flights, but would help you find a good place to stay in, too!
Or, if you have friends around the area and they're willing to let you stay with them, you could take advantage of that, too!
Get Block Reservations
Incidentally, you might find it helpful to go for block reservations—this simply means that you reserve hotel rooms with your fellow guests. Some establishments give loads of discounts for this, and you can check out certain websites such as Hotel Planner to help you out!
Help out the bride and groom!
Here's the thing: If you know that you have a special talent or skill that you can use to make the wedding better, you could always offer your services. This way, you might even get free hotel reservations and the like. It doesn't hurt to try, you know? Just be subtle about it and you'll be fine.
Look out for your travel home
Some people don't go home right away after the wedding. Of course, there's still the reception, and you can't skip that if you're really close to the couple.
However, you have to make sure that you plan your travel home so you wouldn't have to deal with everyone looking for a ride at the same time. You can download cab apps so you'd get a ride right away, or rent a car with your fellow guests, if possible.
Don't waste too much money on postage
Sure, you have to send your RSVP back, but you can always do so by making a phone call, sending an e-mail, or delivering it yourself!
And, remember that you can skip pre-wedding events!
There would be lots of celebrations and parties leading up to the event. Remember that these are mostly from close family and friends and if you're not one of those, feel free not to attend. There is absolutely nothing wrong with it.
Be Early and Don't Worry
As you can see, being an early bird really has its perks. Book those flights and accommodations early, find clothes that are suitable for the occasion, personalize your gifts and you'd surely be able to enjoy those weddings!
Keep these tips in mind and you won't have to worry about wedding guest costs anymore!
Enjoy! Feel free to share your own tips and story.