US is by far the biggest per-capita water user nation. Daily water consumption in US is 1,600 cubic meters. Yearly, per household water bill ranges from $200 to $1000.
Water is a free resource present in abundance. But just shift your focus to some related articles/materials published in recent environmental magazines, this supposedly abundant resource of sweet water is actually scarce. Only 1% of earth's water is drinkable and usable.
"We use up our planet's fresh water faster than it can naturally be replenished".
Here is how you can help in controlling total water consumption. Of course, you can save some good money too.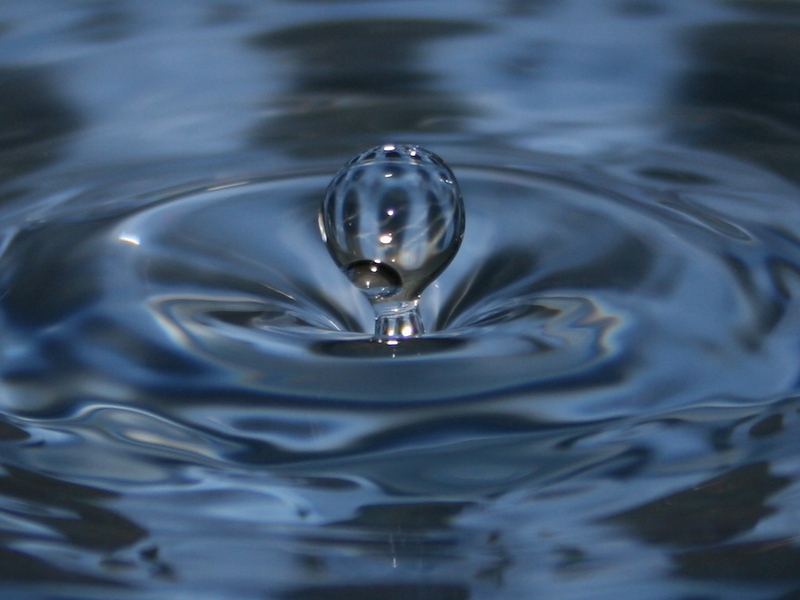 Extending my earlier Earth day blog post, I am going to write some very useful and 'not so hard' techniques which you can practice too, and perhaps start seeing a lesser water bill. Best of all, these tips are easy to implement, from replacing outdated parts in your refrigerator, to simply cutting off the water when doing dishes. These are 10 tips to save water and save money. But first, here is why you should save water
When you save water, you are saving earth, the environment. you are saving those species which survive in water
When you save water, you are saving energy. Water treatment plants, your household consumes energy to clean water, heat water.
When you save water, you save your own money. Do not let that faucet run, save money and spend in other useful purposes.
As per EPA, this is why you should always look for saving water.
"Did you know that less than 1% of all the water on Earth can be used by people? The rest is salt water (the kind you find in the ocean) or is permanently frozen and we can't drink it, wash with it, or use it to water plants. As our population grows, more and more people are using up this limited resource. Therefore, it is important that we use our water wisely and not waste it"
Here is what you should be doing to save water in your everyday life. These are easy steps to follow.
Don't let water run while shaving. Best idea is to fill the sink and use that.
Don't let water run while washing dishes, instead fill one sink with water and rinse with it.
Make sure your sprinklers water your own lawn, not the surrounding areas, the path ways, gates, your house or your car. If your sprinklers run on a routine schedule, make sure to change it on rainy days. If you have means, try to harvest rain water. you can contact your local utility company for help.
Always inspect all your faucets for leaks. Even your sprinkler valves. Fix it as soon as you detect. One drop per second water flow for the night makes it 3 Gallons of water drainage. Teach everyone in your household about the importance of properly turning off the faucets.
Let your dish washer and washing machine become full before using them. A routine of running washer every day shall result in huge waste of water.
Place your plants in the spots where it can take in rain water. If soil is wet, you don't need to water your plants. Also it is a good practice to collect water from your regular washing, rinsing and use it for your plants. If you have fish tank, this water is particularly useful for your plants, do not drain it away. Do not over water your plants
It is perfectly 'ok' to broom your patio, balcony or drive way, they do not always need hose for cleaning. Use hose only once a month, if you like.
Reduce utensil and cloth usage, you can wear that shirt twice or thrice before it needs cleaning. Drink from a bottle instead of a new glass every time.
Upgrade devices, old washer, toilet, sprinklers not only waste water, but also increase your energy bills.
Promote the awareness of conserving water, use the vendors, car washes that use recycle water. do not drink half bottle of water and throw it away. Report excess water usage or water leak immediately. get used to cleaning and washing with filled sink or bucket of water, instead of using a running water source.
Collect and store rainwater for the future. Rainwater is given for free, and it is more rewarding to enjoy and use this free resource to our benefit, especially on days when the main supply is limited and demand is high.
Now the saving money part of it.
One may ask, How much I can save by conserving water? Answer varies from person to person. Experts suggest you can save up to 15,000 gallons of water per year by using it more efficiently. 15,000 gallons will save you $300, assuming per gallon water costs 2 cents. Now, that is quiet a big save!
Calculate your water footprint

You can make use of it to find how much water you are consuming. You'll sure find some ways, or other, to cut water consumption. Let's make a pledge, to save water, to save planet.
Saving money is an obvious theme for you and for I, that is why I am writing and you are reading this blog. Let us all unite and work for a good cause.