You must be getting periodical mail offers to earn $100, $200 or $300 by applying for credit cards? Sometimes they may have even appeared on your Facebook wall or instagram or in your email box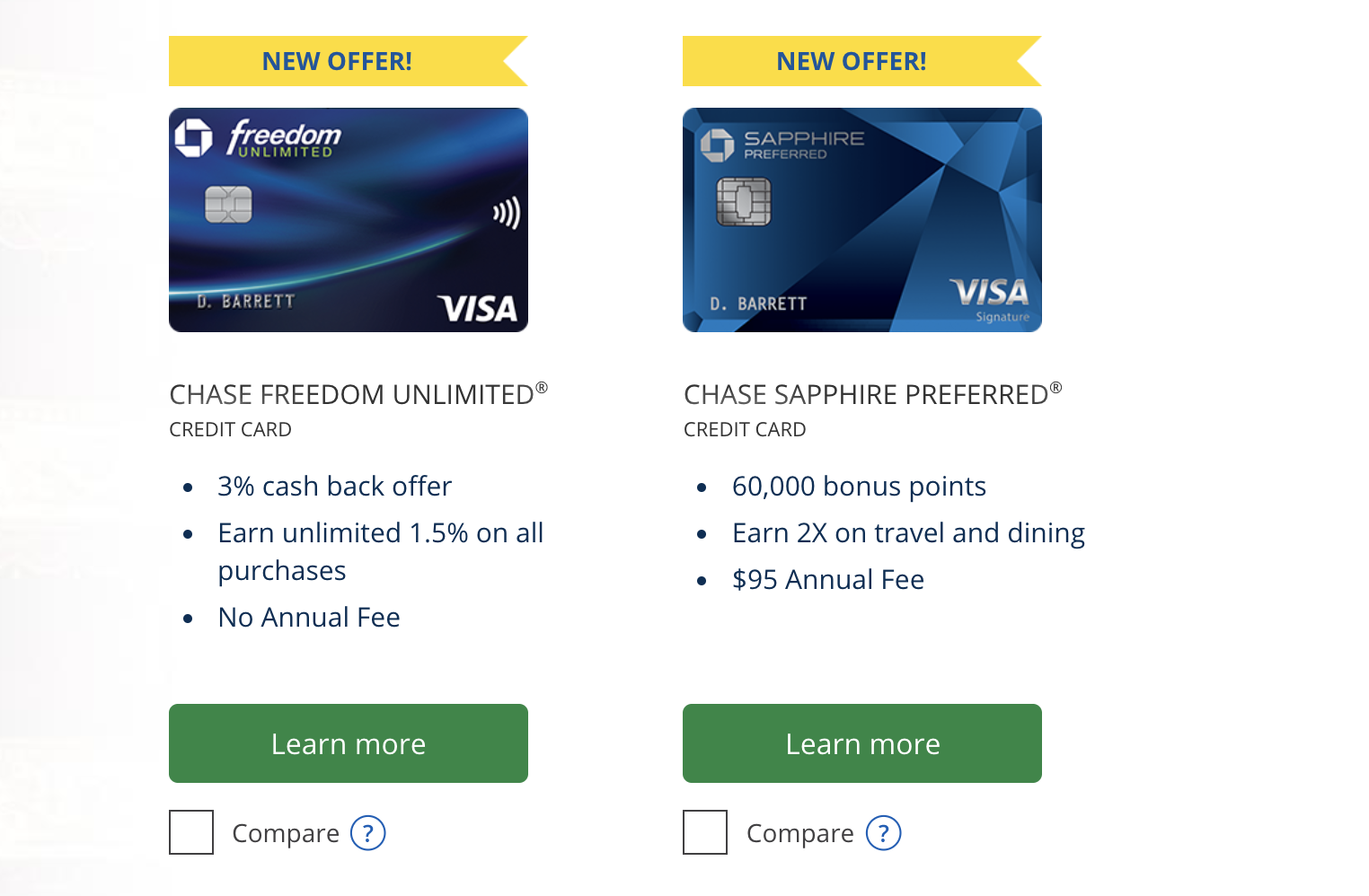 If you were like me, you'd been putting them in trash. But they are not spam or phishing attempts. These are offers from genuine banks.
For years I was trashing the envelops and leaving cash out!
These offers are to entice consumers to get credit cards. You'll always see a clause for earning the bonus. It's usually spending certain minimum amount within certain time frame.
If you are like 90% of USA consumers who like to keep credit card balance, then after meeting the minimum spend within the timeframe, you'll earn the advertised cash but that spend, if not paid back before they are due, banks will earn interest.
And, that's the business model.
Now, in order to get profitable out of these deals you need to ensure you pay no fee or no interest to the banks. Then the entire bonus is yours to keep.
You ensure you are not paying any fee and keeping the sign up bonus by making the payment in entirety every month.
Let me guide you through the process now.
Read the offer text
The mailer or the online ad will explain the terms and conditions clearly. In fact, this is required by law to well explain the terms and conditions of any extended credit.
The offer may look like any of these
Receive $150 cash back after your first purchase. (Easy one, right?)
Receive $200 cash back after spending $500 in purchases within the first 3 months of card membership. (not tough)
Receive 20,000 bonus miles after spending $1,000 in purchases within the first 3 months of card membership. (very much doable)
Receive 50,000 bonus points after spending $5,000 in the first 90 days after account opening. (there are ways to meet this, if you pay rent or mortgage)
So, it's not really free cash offer. You're earning your money by fulfilling specific tasks. So no free money, dear!
Apply and Spend
If you had gotten the offer in mailer, good, because you're targeted. Now it's time to maximize the offer and squeeze your bank a little tiny bit!
Often, you'll see a code which when used in your online application results in an instant approval. Sometimes this ensures you do not get a hit on your credit history. Thus, your credit score won't be affected.
When you get a generic offer without any code, still there's a very good chance of you getting approved. Banks constantly do soft credit pull on people for extending these offers.
If you see the offer on your Facebook wall or on any google ad enabled webpage, it means your age, location and browsing habit matches with a regular credit card user.
We will talk about other minor details about getting approved vs. unapproved for credit cards in later posts. But, for now, go ahead and apply for the offer you like to apply for.
Once done and approved, you'll receive your card between 5-10 days. Do make sure, however, that you can meet the spending criteria. Else, you'll simply not earn the bonus.
Once done with spending wait for the bonus to post, you can give them a call too if you want to know the status. Typically the language in the initial offer states that it'd take up to 8 weeks for the bonus to appear in your account.
I have seen, AMEX and Barclaycard post the bonus within a couple of days. Chase and Citi posts after the statement is generated for the month you met the minimum spend.
Things to consider
As easy as it may sound, there are many nuances and technicalities that you should not forget. All those must be written in your offer mailer, in fine prints.
The purchases/spend that you need to make do not include every credit card transaction. For example, paying card annual fee (if there's one), balance transfer, cash advance, etc.
Also be mindful of the timeframe. Your 90-day or 120-day clock starts on the day you were approved for the card, online. You card will arrive after few days. So, you effectively have less than 90 days to make the purchases.
For a typical family of 4, spending up to $1000 a month is not hard, provided you use cards for most purchases. The practice is, higher the bonus, higher will be threshold purchase requirement.
If you're eyeing for a 50,000-point credit card and planning to convert those points in to $$ (typically one point is worth 1 cent), you'll have to make larger purchases in 3 months. So, it helps if you plan of applying for those cards around some bigger purchases.
I'd pay my home insurance with a credit card and meet the minimum purchase requirement of a cash back card.
Also, I'd suggest you keep a record of total spending. With tools like PersonalCapital, once you link your newly acquired credit card to it, you'll give you total spend instantly, without you going to the bank's website and go through monthly statements.
Some people would try to game the system by manufacturing the spend. You can google the term to know more. But with every passing day banks are becoming smarter to identify a manufactured spend and plugging the loophole.
If you buy a big ticket item to earn bonus and after earning the bonus, return the item, you'll be surprised to see the bonus taken away by the bank.
Use the signup bonus
If the bonus is in the form of cash back, it's easy to use them. Get a gift card or use them to offset some of your existing charges or have a check delivered to you.
If bonus in in terms of reward points or miles, it becomes trickier. Usually there are various ways to reward yourself with points and miles.
It requires you to do some research and reading to find out the best way to use your points and miles. Generally, cash back to reward would be 1 cent to a point. But you can maximize your points by redeeming them for travel or experiences.
The points and miles can be time sensitive. Let's say you earn AA miles by using Citi American airlines credit card. These miles will expire if unused for 18 months. You need to either use them up or earn some more miles by some other means to reset the 18-month clock.
But as a beginner, you should focus toward cash back reward which are easier to understand and difficult to lose. Credit card bonuses are not subjected to tax as they are considered as discounts on purchases (which really, they are).
If you're going for points and miles card, then make yourself well aware how to use the points or earn further points.
Once you earn your rewards, make sure you either use your rewards or know when they'll expire.
I keep my Southwest rapid reward miles active by dining at restaurants in their program occasionally to reset the point expiring clock. I keep United miles active by using mileage plug explorer app. I keep American airlines miles active by commenting on AwardWallet site. Just some examples.
Pay full balance every month
Banks offer you free cash to lure you to put purchases on their card. Once you put balances on your card and don't pay them off by the statement due date. You'll be charged interest.
Credit card interest rates are astronomical. As high as even 25% or more. When you pay only the minimum due amount you after meeting minimum spend, you are paying more money than the signup bonus on interest.
The whole game is defeated if you start paying interest on your balance.
I often say in this blog, if you tend to carry credit card balance, you are not fit to use credit cards for your advantage. You should stop using them altogether and use debit cards instead. There are rewards on debit card usage too. Though they are not as lucrative, for obvious reasons.
Is it that easy to earn signup bonus?
Initially when I started using credit cards, I wasn't going after the signup bonuses. Cause I was afraid of making such large purchases and unable to pay them back.
I was afraid it was going to hurt my financials. And, I was happy with my 4 cards. For years I didn't look into getting more and more cards.
First it was a hassle to maintain so many credit cards and second, I was reluctant to let banks hit my credit history so many times. Every inquiry reduces your score.
Now I realized that a credit history hit is not so detrimental to your credit. In the long run, more credit line you have better score you hit. Right now, I am at a whopping 830 with 10 cards applied in last 24 months.
If you're thinking if this is a legal way to earn money, yes this is perfectly legal. You're just not letting banks take advantage of you. You are refusing to let them be profitable at your expense.
For the hassle of maintaining so many credit cards (there are people having 100 of cards, personal and business, to their name).
This is not.
Get a card, setup auto pay on entire balance and keep on spending your daily expenses.
Our credit card household spend is $2000+. In 3 months, we could easily spend $6,000. And we also pay mortgage, that another $1,500 a month. In all, in 3 months I can have $9,000 worth of credit card spend any way. So, applying for multiple cards in a month is not a problem for us.
If you're getting no annual fee cards, then you can keep them safely forever, there's no negative impact on having a card and not using it. Nobody will care either.
For the bigger bonuses though, you'll have to pay annual fee. Some cards even waive off the fee for first year.
You can certainly consider cancelling the cards before you have to pay the annual fee. And, good thing is you can reapply for the same card again. This is called churning.
There are certain rules that you need to follow, different of different banks.
For instance, Chase's 5/24 rule, which states you can only get approved for certain Chase credit cards if you have opened less than 5 credit cards in the past 24 months.
These rules will only deny you a credit card, won't hurt you otherwise. Negative effect of opening new lines of credit wears off in just a few months. And when you have 10 cards, it doesn't really matter if you have opened 11th card or closed your 9th card.
Some of my referral links here, from the cards I own right now. If you click the link and apply for cards and get approved as well, I'll receive some incentives in the form of reward points. So, feel free to use them
Chase Freedom (Earn 5% cash back on popular categories) — Link
AMEX Hilton Surpass card (free weekend night stay at Hilton and 130,000 points, worth up to 4 nights at a Hilton) – link
AMEX every day (more cash back for you for using this link, mutual benefit) – link We can both be rewarded if you're approved!
Chase Disney Reward ($50 in Disney gift card for you) – Link
Chase Southwest Visa (win 60,000 rapid rewards points, up to three round trip domestic flights free) – Link