Bad money habits plague so many of us, and it's not hard to see why. In a world where four out of five people live paycheck to paycheck, it's easy to spend more than you can afford.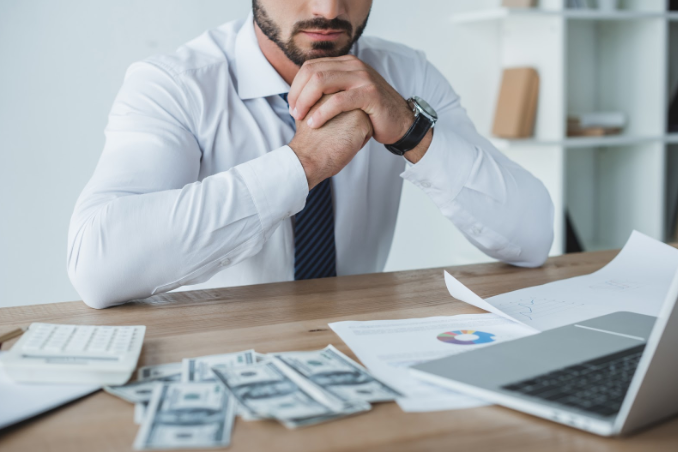 The negative beliefs you carry about money from childhood play a role in how your spending habits have developed, too — as does the dopamine thrill you get when you make a new purchase.
If your spending habits are getting in the way of your financial goals, it's time to take control.
Break the habits that are holding you back, and replace them with good money habits that can help you, instead.
Know What Habits You Want to Break
Before you start adjusting your spending, you need to know what money habits you absolutely have to break.
Impulse buying, spending too much money on drinking and eating out, compulsive shopping, and more can all deplete your bank accounts over and over again.
Take a look around your home.
Examine your bank account and credit statements. Talk to your partner.
Identify the spending habits that are undermining your goals the most and write them down.
Develop Good Habits Instead
Go down your list of bad spending habits and work on them one at a time.
For each habit you want to change, replace it with a good habit.
If you tend to do online shopping while waiting for someone, read a book instead.
If you tend to seek retail therapy when you're stressed, try going to the gym instead.
As each new habit starts to feel natural and the old habits recede, move on to the next bad habit on your list.
Don't try to tackle too many bad habits at once, though — you're a work in progress, and you should give yourself time to grow.
Give Yourself Goals to Work Toward
Saving for specific, concrete goals makes more sense than saving for the sake of having more money in the bank.
Knowing your saving for an emergency fund, a new car, or a house downpayment (or all three!) can give you the motivation you need to resist impulse purchases and other bad spending decisions.
Remember, small purchases add up.
Use a Budget
If you're trying to change your spending habits, you need some quantifiable metrics by which to judge your progress.
A monthly budget can help you see where all your money is going and prioritize spending, so all of your needs are met and you can still work towards your goals.
Cultivate Patience and Gratitude
Advice to curb spending by improving your attitude might sound a little New Age-y, but given how closely our spending habits can be tied to our emotional state, it makes sense to avoid emotional spending by working on improving our emotional lives.
Cultivating patience, for example, can help you avoid impulse buying.
Even forcing yourself to wait 24 hours before making a purchase can help you avoid impulse spending, either because you've forgotten about the product just as quickly as you learned of its existence, or because you've had time to talk yourself out of it or just lost interest.
If you can manage to wait a few days between feeling that flash of desire to make an impulsive purchase and actually carrying it out, you can be much more sure that you'll actually want the things you do buy.
Gratitude can also help curb unnecessary spending — writing down a few things you're grateful for each day can improve your overall emotional well-being.
You'll be less interested in shopping for the dopamine rush, and more satisfied with what you already have, so less likely to seek fulfillment and happiness through acquiring more things.
Bad money habits can keep you from meeting any of your financial goals — if you don't reign them in. Take control of your poor spending habits now, so you can enjoy the fruits of your self-work in the years and decades to come.