It's not always easy staying focused at work. With so many distractions and an ever-increasing workload, it's hardly surprising that most of us struggle with the 3 pm slump. There are numerous tips for people working in a traditional office setup, with people around but not much is written on how to enhance productivity while working from home.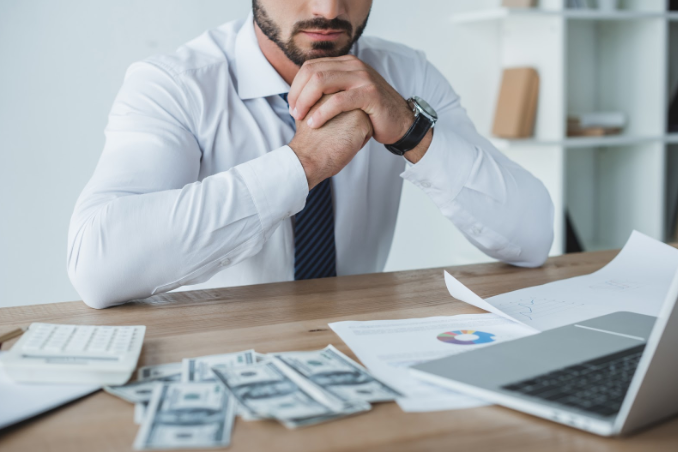 In recent years, more businesses are embracing flexible approaches when it comes to working hours and where work is completed, allowing some employees to work from the comfort of their own home. While this may seem like a dream, it actually requires a significant amount of discipline, as there are so many distractions in the home.
If you've recently started to work from home, you will benefit from this guide which will help you to increase your productivity levels.
If you're working from home then you're more likely to find keeping your productivity levels up difficult. Then, before you know it, your deadlines are looming and you're even more stressed then you were before! 
If you're used to the office setup, it's harder to get accustomed to the home-office situation. With no people around you, you feel a huge difference.
Due to health issues, or the health of my wife and son, I do work at home (WAH) whenever needed.
I find it is not easy to maintain productivity while working from home. I am a manager and I need to be in constant communication with my team.
We follow the agile methodology of software development. This requires the team to be in one physical location. Naturally being at home is challenging when you need to be physically present.
Your productivity tends to decrease on this special work at home days.
But good news, there are simple tweaks you can make to increase your productivity while working from home.
So, what can you do to help keep your productivity levels up? Read on for some helpful ideas and tips that will get yours through your working day. 
Design a productive home office
The first thing you need to do is designate an office space in your home. If you have a spare room, you could consider turning this into your own private home office.
To ensure you stay productive, you should try to keep the design as simple as possible with neutral palettes.
You should also invest in a practical desk and a matching chair which is comfortable but not too much, as you don't want to fall asleep on the job!
If you live in an apartment you may not have an additional room, so instead, you should select an area in a quiet place which is separate from the rest of the home.
A lot of buys to let property companies are recognizing this trend of remote working by developing apartments with built-in workspaces.
Create a daily schedule
One of the most important things you need to is put together a daily schedule, as this will help you stay on top of your tasks.
You could do a weekly plan, but more than likely you may be assigned different jobs by your manager, even if you're self-employed and your manager is essentially you.
You could choose to plan your tasks using a scheduling software or keep it simple with a diary and should make sure that you put them in order of most essential duties followed by smaller tasks that can be pushed to the next day if need be.
Remove any distractions
The main issue with working from home is the problem of procrastination, which includes everything from scrolling on your phone, binging your favorite series, or simply staring at the four walls of your office.
One of the biggest distractions in this day and age is definitely social media, which is now seen as an addiction that almost every millennial has.
If you're guilty of this addiction, you should consider a social media detox during your working hours.
To help you do this, you could put your phone on do not disturb or delete the apps to curb your temptation.
You should also make sure you inform your friends and family of your hiatus, as they may be worried if you go off the grid for long periods of time.
Take time for yourself
Last but certainly not least is the need for some self-care, as without this you may fall into a rut and may not produce your best work.
This should involve taking some breaks by going outside for some fresh air or even dedicating an hour lunch where you can eat or practice some yoga.
Whatever you decide to do, you should make sure that it provides you with some time to clear your head and refresh before getting back to work.
Productivity while working from home requires planning 
The best way to stay productive is to keep busy! Make a plan of what you need to achieve today – preferably the night before – and try your best to stick to it.
Making a plan makes it easier for you to stay focused and move onto each task in turn. It also helps you to prioritize, so you're less likely to feel overwhelmed and let your productivity slump.
Whether you're contacting customers about orders, or checking your work using a free plagiarism checker, if you take control of your day with a good plan then you're more likely to keep going! 
Take plenty of breaks
Taking breaks might sound like the exact opposite of what you want to achieve, however taking regular breaks will help you stay focused on your busy workload.
Every hour or 90 minutes or so, make the effort to get up from your desk, stretch, have a glass of water and move your body.
Getting up from your desk allows you to refresh and reset your mind and it will help you return to your workload with a fresh and determined outlook.
Use a calendar 
Having a calendar of all your appointments, deadlines, and important dates you've got coming up will ensure you're on top of everything.
When we feel overwhelmed we don't feel like working so having a calendar to help you will be a step in the right direction.
Use the calendar available to you on your mailing account or use a traditional one if you prefer!
Your workspace is important too
Having a workspace that works for you will certainly help boost your productivity. Your workspace actually impacts your productivity. A clean and well-decorated cubicle lifts your mind.
Keep your workspace free of clutter, clean, tidy, and organized and you'll certainly feel more inclined to work there. Add a potted plant to keep the air fresh.
Set up your home workspace near a window so you don't feel trapped and isolated and try to keep all your stationery and work documents well organized. 
Treat yourself
Keeping productivity levels high is much easier if you reward yourself for hitting certain milestones. Gone through your inbox?
Reward yourself with a cup of coffee and a biscuit. Finished an order early?
Treat yourself to a quick catch up on social media. There are lots of ways you can treat yourself throughout your working day.
You'll be amazed at how much work you get through when there's a treat waiting for you at the end of it! 
Set small goals for a day
When everything else fails, try to set small goals like below. They work like a charm
Have to one-on-one's with your team members in the next 1 hour
Reply to 5 emails in the next 3o mins
Setting up all meetings for next week in the next 1 hour
Send weekly report to your manager, even if it was due later in the week)
Complete at least one short training for self-development
If there's a long pending thing – set a goal to complete that today
Conclusion
With little planning and change in small habits, you can increase your productivity while working from home. You can be more productive as you have lesser disturbance and interference from others at work.