There has been quite a trend recently for revamping old furniture. This could be because people have been seeking new hobbies to partake in during COVID lockdown or because citizens of the world are more aware of the benefits of recycling.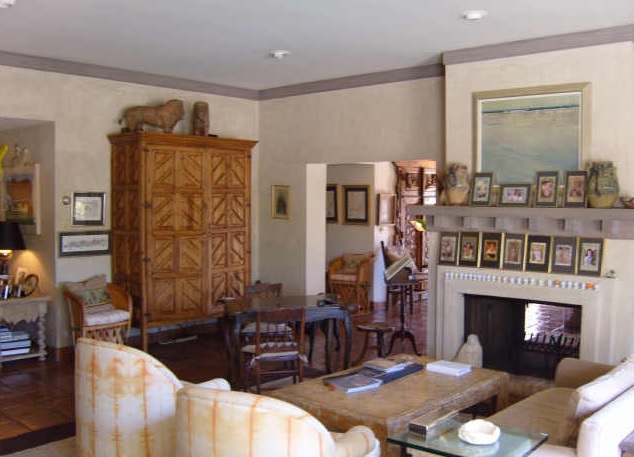 Whatever the reason, fixing up old furniture can be fun and fulfilling. It is a gratifying experience to make a shabby chair look like something out of Homes and Gardens magazine.
If you would like to try your hand at recycling furniture, here are 4 ways to do so.
Paint It
One of the easiest ways to spruce up old furniture and give it a new image is to paint it. 
If you have metal furniture such as a bench or garden table and chairs, you should use the special paint that will withstand harsh weather conditions, such as rust prevention paint.
Before you paint the furniture, you should prepare it.
Clean it with a damp cloth to remove dust and debris.
If it has been sitting outside for many years, you might need to use an algaecide cleaned or household bleach to eradicate algae and mold.
Apply the cleanser with a cloth, brush the furniture all over, and then leave overnight.
The next day you should rinse the solution off with clean water and dry it thoroughly.
Next, you should check that the bolts keeping the furniture together are in good condition.
If they are not, remove them and replace them with new ones.
If you come across a bolt that is difficult to remove, spray it with some WD40 or apply some oil to loosen it.
If the old paint is flaking off the furniture, remove it with a scraper or chemical paint remover.
Finally, lightly sand the furniture and then paint the piece with suitable paint in a color of your choice.
Wooden outdoor furniture should be prepped in much the same way as metal furniture, and you should use outdoor paint.
Any furniture you want to upcycle and keep indoors can be painted with any type of paint – chalk paint, milk paint, gloss, or emulsion.
Brands such as French Chic and Annie Sloan are great for achieving a professional look and are available in a range of contemporary colors.
Decoupage It
If you want something a bit more eye-catching and unique than a plain painted piece of furniture, you could consider indulging in some decoupage 
Decoupage is the art of gluing paper cutouts onto an item. Printed wallpaper, tissue paper, stickers, napkins, printouts, and scraps can be cut up and stuck onto furniture and enhanced with gold leaf or decorative paint.
The best glue to use is specially formulated decoupage glue, PVA, or spray adhesive.
Once you have nicely arranged your cutouts and stuck them on, you will need to seal the piece with several layers of varnish.
To achieve a professional look, you should sand the furniture between coats of varnish.
Stencil It
Applying beautiful stencils is a great way to give a new look to old furniture.
If required, you should apply a base coat of paint to your item and then decide upon a stencil design.
Look online or at your local craft emporium for a pre-cut stencil.
Alternatively, you could buy some stencil paper, trace or draw a pattern onto it, and then cut it out. 
Place the stencil on your object and lightly stick it in place with some masking tape.
Use a small stencil bristle brush to stipple paint over the stencil, leave to dry thoroughly, and then remove the stencil paper.
The best paints to use are stencil creme, acrylic paint, or chalk paint.
It is best to have the brush reasonably dry and not overloaded with wet paint to successfully stipple the design onto the furniture.
Upholster It
If you wish to reupholster an old chair, remove the original material from it, ensuring you don't ruin the existing cushioning and battling.
Remove the staples and upholstery pins carefully with a screwdriver and needle nose plyers.
Once the fabric is removed, you can paint any wooden parts of the chair should you so desire.
When the furniture paint is completely dry, you can begin to upholster the chair.
Choose a suitable hardwearing fabric, cut it to an appropriate size that will cover each cushion, pull the fabric tightly around each piece of padding and batting and secure with staples using a staple gun.
When you have covered the chair in the material, you can hide the staples and messy edges under fabric trim glued on with extra strong fabric glue or upholstery tacks.