Welcome to December 2012 blog report and numbers. Last time I did this was in July, 2012. Since then a lot of things changed in my life and on this blog. I really didn't feel the need to share updates on the blog's progress. Rather I was more interested in sharing my personal stories. Now since the blog is in right foot and my personal life has also took turn towards normalcy, I don't have much to share about my life.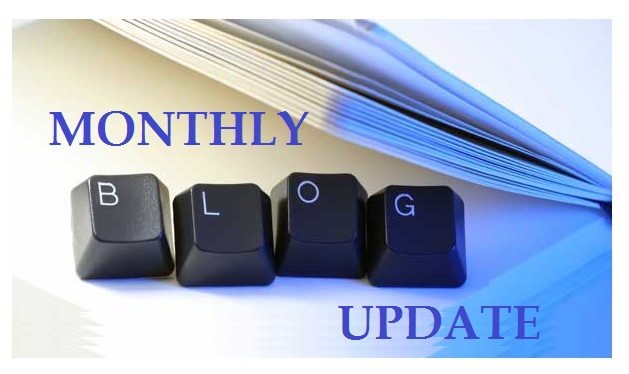 For today, I'll share the traffic numbers, growth rate, referral sites and top posts for the month of December. As always, I am thankful to you for your constant encouragement towards OCAAT. In case you are wondering as to why publishing traffic numbers is important, many of our readers are blogger themselves. There are many budding bloggers who look it up to us for inspiration a good consistent growth of others motivates them, the same way I get motivated from bigger blogs.
Also, keeping track of statistics helps me understand the well-working and not-so-well-working moves I make all the time. It enables me to strategies future road map. It helps me understand the most beneficial promotional route and the contents that you, the readers, most liked. To be a successful blogger I have some goals in mind and every month I assess my progress towards that goal.
If you have no interest in traffic numbers, here are a list of the best posts of December 2012, in my opinion. If you missed any you can catch up now.
Others may continue to follow the post.
Traffic update for One Cent at a Time
In terms of traffic, December 2012 was the best month ever. The blog grew by 33% in terms of number of page views, compared to November 2012. Number of unique visitors grew by 34%. There was a slight drop in average time spent on page, typically its due to increased search traffic.
No big blog/site mention in December, I didn't publish any guest post at other blogs as well. I did very less commenting on other blogs, still we grew because of increase in search traffic and direct traffic to the blog and visits through social media like Twitter and Facebook. More direct visit indicates thickening of regular readership. Once again thanks for showing your love repeatedly.
I would like to mention three visitors, one from Riverview, FL, one from Mesa, AZ and the other from Plainview, NY, who showed exceptional gratitude and visited OCAAT most often among all my readers. I think I know at least two of you, but, I may be wrong. Would you please comment here or mail me to let me know who you are, if you're reading this?
Other notable updates related to traffic are
1. We had huge traffic surge in December, OCAAT saw a sudden traffic spark from October 2012 onward. Search traffic is at all-time high now and first few days of January looks more promising than December. Visits from Facebook/Twitter/Pinterest increased. We now have near 1800 Facebook fan and 4,300+ Twitter followers. very soon OCAAT will have its own LinkedIn profile.
2. Alexa rank oscillated between 101K and 105K mark. We saw rank increase from SEOMoz. OCAAT is now having a domain authority of 54 and Moz rank of 5.34, which is pretty impressive considering I almost neglected the blog for past three months,didn't submit to carnivals, didn't actively engaged in promotion and link building. I still have Google Page Rank as 3.
3. Number of blog RSS subscribers also went up by over 50. If you haven't done so, please subscribe to RSS feed or email.
Traffic Data For December 2012
Total Visits – 46,445
Total Unique Visitor – 42,533

Page Views – 61,827

Pages per visit – 1.33
Average Time on Site – 1:41 minutes
Bounce Rate – 79.96%
New Visits – 90.18%
December top 10 referral traffic sources were as follows
Google sites – 1,157 visits (including Google reader, Gmail and Google plus)
Twitter – 281 visits
Wise Bread – 223 visits
Facebook – 207 visits
Yakezie – 163 visits
Get Rich Slowly  – 120 visits
Free Money Finance – 79 visits
Financial Samurai – 50 visits
Pinterest – 44 visits
Swagbucks – 24 Visits
Total Search Engine traffic in the month of December was 33,85, Google sent in 85% of all search traffic, followed my Bing and Yahoo respectively. 
As for the geographic, here are the top 5 countries where visitors came from.
| | | |
| --- | --- | --- |
| 1. | United States | 28,493 |
| 2. | India | 3,517 |
| 3. | United Kingdom | 2,277 |
| 4. | Canada | 2,255 |
| 5. | Australia | 1,528 |
That's all to share with you today. I am happy my baby, OCAAT, is growing. Thanks for being with us! I hope to bring more information and guidance and enjoyment for you in the coming days, stick with us.