This is a typical monthly update on blog's progress and health. This is for the month of April, 2013. I last posted blog update in January. April marked the biggest traffic month for us,  with 102,522 page views and 73,978 unique visitors.  While we gained repeat visitors, couple of our articles remained at their top places on search engine result pages.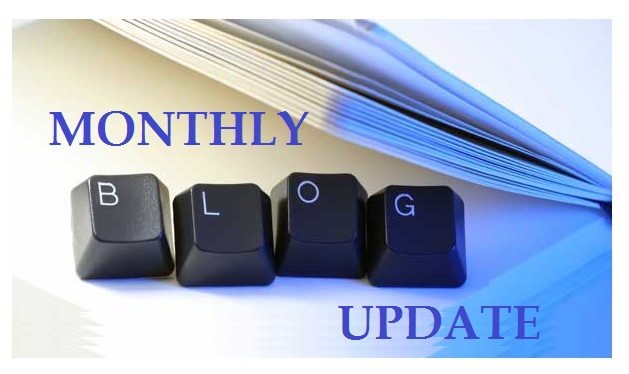 Needless to say, I am very happy with the progress so far. And, as always, I am thankful to you for your constant encouragement towards One Cent at a Time. I publish stats because, keeping track of up-to-date statistics helps me understand the direction this blog is going and also helps me focusing on the future content strategy.
If you have no interest in traffic numbers, here is a list of my favorite posts from April 2012. If you missed any, you can read it now
Others, may continue to follow rest of the post.
Traffic Data For April 2013
Total Visits – 80,819
Total Unique Visitor – 73,978

Page Views – 102,522

Pages per visit – 1.27
Average Time on Site – 1:39 minutes
Bounce Rate – 82.65%
New Visits – 89.99%
Top 10 referral traffic sources for April 2013 were as follows
Google sites – 3,591 visits (including Google reader, Gmail and Google plus)
Facebook – 734 visits
Twitter  – 474 visits
Wise Bread – 309 visits
Pinterest – 107 visits
Free Money Finance – 91 visits
Happy Simple Living – 65 visits
FInancial Samurai – 57 visits
Technorati – 55 Visits
Money Crashers – 44 Visits
Total Search Engine traffic in the month of April was 57,268 (number of page views originated from a search engine query). Google sent in 84% of all search traffic, followed by Yahoo and Bing respectively. There were 22, 262 direct visitors
As for the demographics, these are the top 5 countries where readers came from.
| | | |
| --- | --- | --- |
| Rank | Country | No. of Visitors |
| 1. | United States | 54,969 |
| 2. | Canada | 4,203 |
| 3. | India | 3,999 |
| 4. | UK | 3,755 |
| 5. | Australia | 2,501 |
Weirdest Search Terms
This is going to be a new section going forward in my monthly updates. These are some funny search terms I found out, from Google Analytics, which were used to arrive at a OCAAT blog page.
could i make money by two cash pages

(sure you can, just tell us more about cash pages. I can surely help you)

cupcake that cost 1 cent each (Tell where!! Tell me where!! I love cupcakes)

how much do you take care of a wife

(love the use of 'a' here. Umm… not much! Actually she takes care of me)

how to destroy right botton of hp laptop

(Dude, did you mean a button or bottom? Very simple, ask a toddler! they can break pretty much everything in a laptop)
how to make your wife forget ( what exactly? but whatever it is, they usually don't forget, caution!)
i asked him for the increment (and then…?)
That's all to share with you today, I am very happy that we are growing. Thanks for being with us! We hope to keep on bringing more information, guidance and enjoyment, stick with us.