Readers, here's the January 2013 blog statistics. OCAAT saw tremendous growth this month. We also saw the biggest traffic day in history on January 28, 4186 page views were recorded that day. In January OCAAT had 99,366 page views in all, which is an all-time record. While we gained repeat visitors, couple of our articles got their places at the top of search engine result pages. Resulting in the huge increase in traffic compared to December 2012 numbers.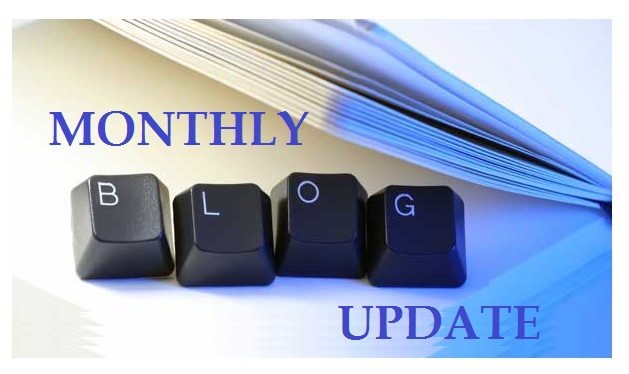 For today, I'll share the traffic numbers, growth rate, referral sites and top posts for the month of January. As always, I am thankful to you for your constant encouragement towards One Cent at a Time. Keeping track of up-to-date statistics helps me understand the direction this blog is going and also helps me focusing on the future content strategy.
If you have no interest in traffic numbers, here are a list of the best posts of January 2012,to my taste. If you missed any, you can read now
Others may continue to follow the post.
Traffic update for One Cent at a Time
In terms of traffic, January 2013 was the best month ever. The blog grew by 60% in terms of number of page views, compared to December 2012. Number of unique visitors grew by whooping 66%. There was a slight drop in average time spent on page, typically its due to increased search traffic.
What is most encouraging that direct traffic numbers (can be measured as regular blog readers) grew by over 30% and now stands at 16,908 direct visits for the month of January 2013.
It's a good sign that readership growing at an unprecedented rate. Mostly this is because OCAAT articles are going up in searching engine ranking. If you are willing, we posted the factors that determine a search engine ranking a few months ago, 200 Google signals that determine search results. Some of the factors such as, original content, increasing number of social sharing, etc. went in our favor in last few months. Thank you readers for sharing our article on Twitter, Facebook, Reddit, Pinterest and StumbleUpon social sharing sites.
Traffic Data For January 2013
Total Visits – 76,866
Total Unique Visitor – 70,617

Page Views – 99,366

Pages per visit – 1.29
Average Time on Site – 1:35 minutes
Bounce Rate – 78.65%
New Visits – 90.73%
Top 10 referral traffic sources for January 2013 were as follows
Google sites – 3,432 visits (including Google reader, Gmail and Google plus)
Facebook – 761 visits
Twitter  – 598 visits
Wise Bread – 408 visits
Yakezie – 207 visits
Feedburner  – 203 visits
Free Money Finance – 79 visits
Happy Simple Living – 65 visits
Pinterest – 62 visits
Stumble Upon – 48 Visits
Total Search Engine traffic in the month of January was 54,671 (number of page views originated from a search engine query). Google sent in 85% of all search traffic, followed by Bing and Yahoo respectively. 
As for the geographic, here are the top 5 countries where visitors came from.
| | | |
| --- | --- | --- |
| 1. | United States | 50,813 |
| 2. | India | 4,058 |
| 3. | United Kingdom | 3,956 |
| 4. | Canada | 3,790 |
| 5. | Australia | 2,369 |
That's all to share with you today. I am happy my baby, OCAAT, is still growing. Thanks for being with us! We hope to bring more information and guidance and enjoyment for you in the coming days, stick with us.