Welcome to monthly traffic update at OCAAT. This is for the month of May 2013 which saw a decrease in traffic from April 2013. April was the best month in terms of a number of page views and a number of visitors, however, May had 5% less traffic than April. I know the reason behind the fall in number, let me explain later.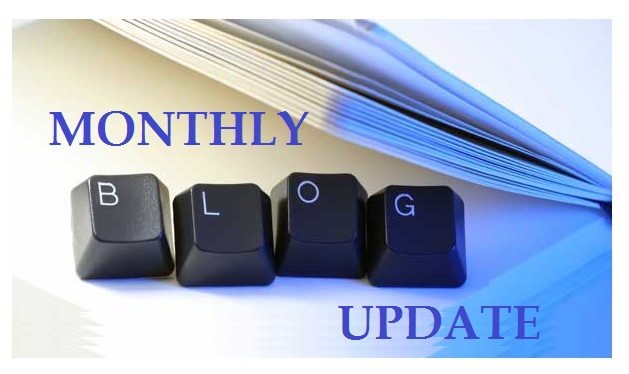 I am not worried about the drop as this was beyond my control. Our hosting company HostGator really has become a pain these days. They, to the best of my ability to guess and think, reduced the server capacity allocated to this site. Which resulted in site slowness and frequent database fault.
This can happen when a physical server running with, let's say, 4 sites, suddenly takes a load of 4 more sites. This in turn reduces host company's cost at the expense of performance degradation of the sites running on to it
No hosting company acknowledges this fact. So, my repeated tickets only fetched answers with instructions to unload plugins and fine tuning best practices. I failed to get a response as to why a site which runs on a sub-second response time half of the day, takes more than 5 seconds to load for rest half of the day.
I took the drastic step and decided to move away from HostGator. Domain migration still underway, they made it very difficult to move out. I'll update you about that once this site is completely moved away from HostGator server.
Still OCAAT is very slow at times. The site was down almost for 15-20 hours, following the slowness Google decided to punish some of my top ranked posts, resulted in really low search traffic at the end of the month. That traffic is somehow recovered now. I crossed my fingers in expectation for a highest traffic month in June, surpassing the April numbers.
And, as always, I am thankful to you for your constant encouragement towards One Cent at a Time. I publish stats because, keeping track of up-to-date statistics helps me understand the direction this blog is going and also helps me focusing on the future content strategy.
If you have no interest in traffic numbers, here is a list of my favorite posts from May 2012, you can go through if you missed earlier.
Others may continue to follow the rest of the post.
Traffic Data For May 2013
Total Visits – 76,068
Total Unique Visitor – 69,112

Page Views – 96,409

Pages per visit – 1.27
Average Time on Site – 1:40 minutes
Bounce Rate – 86.98%
New Visits – 89.05%
Top 10 referral traffic sources for May 2013 were as follows
Google Searches – 47,980 (forget about what Compete/Majestic SEO estimate about OCAAT search traffic, which is only 17k, this is real number as per Google Analytics)
Direct Visits – 21,359 (these are visited by regular readers, like you)
Bing + Yahoo + Ask – 1576 (rest of the search engine traffic)
Google.com – 772 (includes Gmail, Google reader and Google plus)
Twitter  – 608 visits
Wise Bread – 498 visits (thank you, Ashley!)
Facebook – 495 visits
Feedburner – 374 (clicks through email feed)
Technorati – 113 visits
Yakezie  – 97 visits
As for the demographics, these are the top 5 countries where readers came from.
| | | |
| --- | --- | --- |
| Rank | Country | No. of Visitors |
| 1. | The United States | 50,108 |
| 2. | India | 4,003 |
| 3. | Canada | 3,990 |
| 4. | UK | 3,926 |
| 5. | Australia | 2,464 |
Weirdest Search Terms
This is going to be a new section going forward in my monthly updates. These are some funny search terms I found out, from Google Analytics, which were used to arrive at an OCAAT blog page.
16 yr old need ideas for anniversary no money help girlfriend 

(I was in that situation. Dude I know the page on which you landed on didn't provide much help)

1 cent flights (Very optimistic search!)

a wife needs caring

 (This guy probably lacks basic education about life, he is in doubt and hence the search)

am I productive at work

 (Dude, I am not the palmist. How do I know??)
an employee who writes long emails (We have one here in our team. She writes long chat messages too. Are you offering a job?)
full name of writer one cent at a time (Hmmm… what for?)
That's all to share with you today. Thanks for being with us! We hope to keep on bringing more information, guidance and enjoyment, stick with us!