One of the perks of owning credit cards is the ability to earn more cash or points through card referrals. We will talk about the chase card referral today. I'll share my referrals and encourage you to share your referrals through comments so that each of our readers takes advantage of this opportunity. As my reader, you'll earn some money on the side.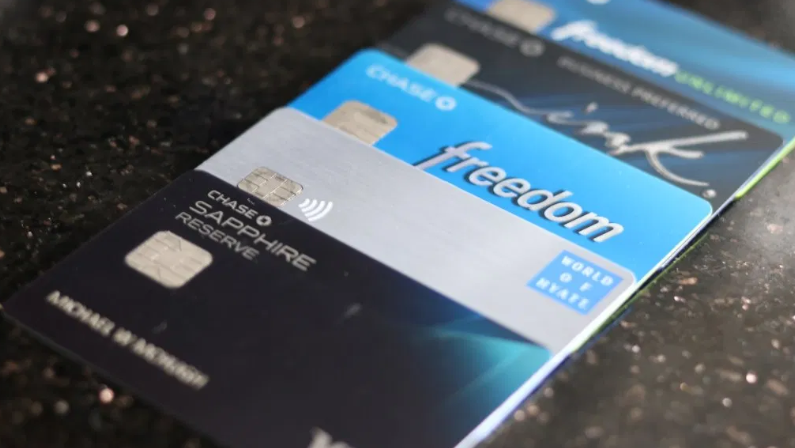 Earlier we talked about credit card rewards and travel hacking, where you can travel for free with accumulated miles and points on your credit cards. Referrals are an additional way to accumulate more points.
With chase credit card referral links you can earn up to $500 per year or 50,000 miles for personal cards and up to $1000 or 100,000 miles per year on each of your chase cards.
Why refer
You and your friend, both earn money in the form of bonuses.
With Chase Ultimate Rewards points, you get access to both airline miles and hotel rewards points. Chase has Southwest and united as two domestic airline partners and Hyatt hotels as a hotel partner. List of all transfer partners.
Also, you can fly quite a few international flights with ultimate rewards points.
Chase's ultimate rewards points are considered the most valuable flexible points currencies. You can avail maximum free flights and free nights at hotels with Ultimate rewards points.
Thanks to the Chase credit card referral program: Refer-A-Friend, you have the opportunity to earn more points when others sign up for a new Chase credit card, clicking your referral links.
Not only can you refer friends to cards that earn Ultimate Rewards points, but you can also refer friends for Chase cards that earn United miles, Southwest Rapid Rewards, and Marriott Bonvoy points.
The process for Chase card referral
is a three steps process. First, you get the referral code and then share it with your friends. Upon successful application, you get your referral bonus.
This is a very easy way to get some money on the side, although this is a taxable income.
Your friend will get a signup bonus as well. So it, a win-win situation for both of you.
You creating your referral link
There are multiple ways to get your referral link. You can use your computer or mobile phone.
You can either have chase send your friend a message with your link or you can generate the link and manually share with your friends. you can also paste in the comments section below.
Copying your Chase credit card referral link on a mobile phone
1. Open chase mobile app, click on the card account you want to generate your link for
2. Scroll through the bottom, locate refer a friend link. Click on that.
3. Select email or instant option
4. Select how you want to send the link. I'd select text message and the next window will contain the referral link

5. Copy the message and paste it in comments here.
I'll paste my referral link here as well as in comments, to start the thread. Feel free to use my link so that we both get to benefit from free money. I'll get referral bonuses and you'll earn a sign-up bonus.
My Chase Freedom or Freedom Unlimited card referral link – You earn $200 cashback with any participating Chase Freedom credit card. I can be rewarded, learn more.
My Chase Southwest card referral link – You earn up to 75,000 points with any Southwest(R) personal Credit Card and business owners can earn 60,000 points with the Premier Business Credit Card or earn 70,000 points with the Performance Business Credit Card.
My Chase Disney card referral link – You Earn a $200 Statement Credit after qualifying purchases with a new Disney® Visa® Card. No annual fee. I can be rewarded. Learn more.
Copying your Chase credit card referral link on a computer
Logon to chase portal, locate the top menu bar, as shown below, click and expand the menu
2. Select "Just for you" menu item

3. Locate and click on referral offers, you will only see referral offers for cards you hold with Chase
4. Click on the offer, provide your basic information on the next page, as shown below
5. Once you click continue, you'll get the link to copy and send it to your friends.
Sending to your friends(you can also share here for your fellow blog readers)
You also use Facebook, email, twitter to share your Chase credit card referral links.
Your friend applying for credit cards using your links
You can only get a Chase card referral bonus only if your friend applies for the card and gets approved for it. There's no harm to followup with your friend and encourage him/her to take action.
Please note, people with less than 700 credit score will be unlikely to get a Chase card approved.
What you should know/FAQs
1. You can refer only 5 friends per year, per chase card. This resets on every January 1st.
2. You may not be able to refer friends for all of your chase cards, Chase reserves the rights
3. Your friends must be approved for the applied card before you get the referral Bonus
4. Your friend should not already be having the card which he/she is applying for.
5. You can refer your business cards to other business owners and get a referral Bonus.
6. You should be prepared for some delay before getting the bonus credited to your card account
7. You pay taxes on the referral bonus you obtain, Chase may send you to form 1099
8. To refer, you must be an active holder of that card.
9. The eligibility for referrals change sometimes if you are not eligible to refer today, check back later
10. Your bonus will appear on your statement. It will be listed as a "Refer-A-Friend" bonus. This may take up to 8 weeks after your friend getting approved for the bonus.
Final Thoughts
While Chase credit card points are most valuable among other points and miles currencies, this is an excellent way yo generate side income via referral. Although you have a yearly limitation of 5 referrals, this resets every year.
So at least, you can earn $500 every year through referrals. If you share your links below likely hood of filling the 5 slots every year becomes a reality. So, go ahead follow the above steps and post your links below.