A few days back I was invited to a colleague's housewarming party. My head has been spinning ever since I visited his house. The guy started his career around the same time I did. He bought a 4-bedroom house in an expensive south Florida market, with a yard large enough for a mini soccer match, as well as space for a butterfly area (I saw a few butterflies, too). Should I buy or should I rent?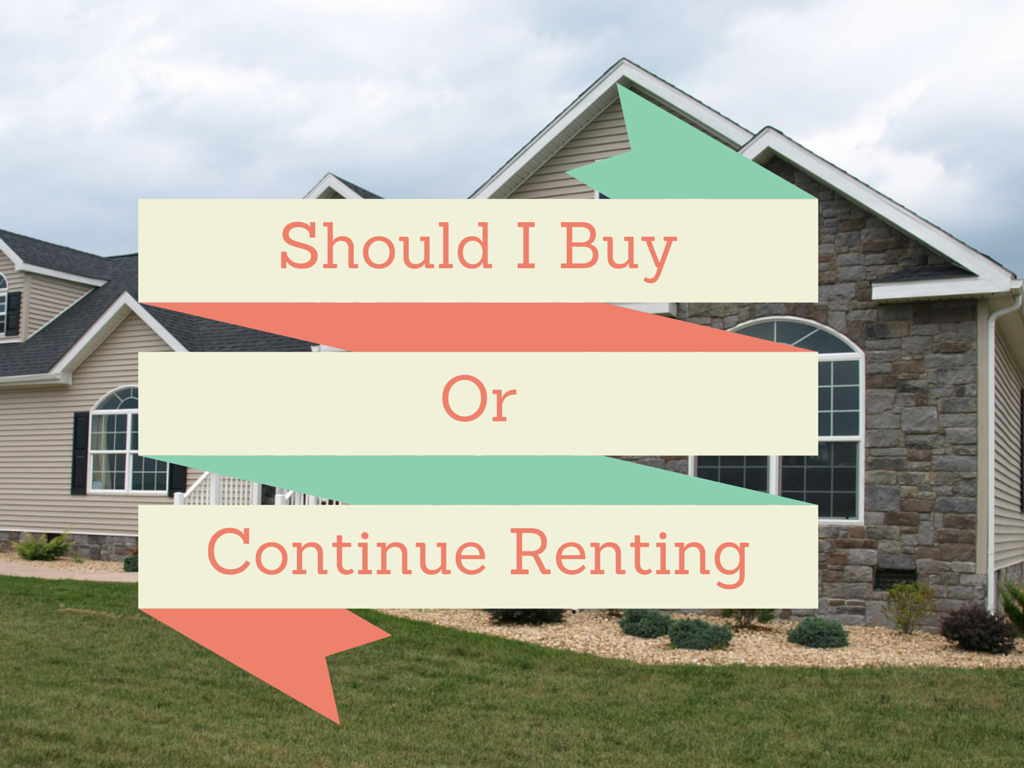 I am living in a rental condo apartment. I do have enough savings for the down payment required for a similar home, so I started thinking about buying one. I spoke to my wife in the evening about it, and she agreed that this is a good time to buy a home.
I still wasn't convinced, as homeownership has various other costs associated with it.
Insurance, housing society fees, home security, property taxes, water, and increased electricity costs would cost $800 per month in addition to the mortgage payment.
If I buy a new home
I calculated my expected cost and total payout amount at the end of the loan term for both a 15-year mortgage and a 30-year mortgage.
30-year mortgage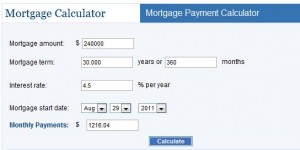 A decent 3 bed, 2 bath single-family home in our area costs $250K – $300K. For calculation's sake, let's keep my dream home value at $300K. If I pay 20% down, the remaining amount of the loan, i.e. $240k at 4.5% fixed, would cost me $1,200 per month. Using a mortgage calculator.
I will have made $432K in overall payments including interest at the end of 30 years.
15-year mortgage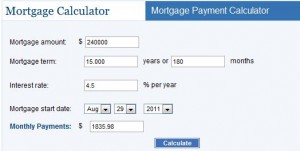 To pay off a $240K mortgage in 15 years, I have to shell out $1850 per month at the same mortgage rate as above. This means I have paid $330K in total by the end of 15 years.
This means if I can afford it, I can save $100K (432k – 330k) in interest payments just by going for a 15-year mortgage as opposed to a 30-year mortgage.
The big question now is, can I pay $800 (homeownership related costs) + $1850 (mortgage payment) = $2650 per month?
I pay $1200 toward rent right now, so, essentially I would have to pay another $1450 per month more for homeownership, which I can afford without cutting back any budget or comfort.
Should I buy or should I rent, question is still not answered!
If I continue to rent for 15 years
I have $60K (which is set aside for a down payment) in various Fidelity bond and stock funds. I can continue to add the above $1450 per month ($17400 per year) into those funds. A compound interest calculator tells me that I can have about $500K in these funds at the end of 15 years at a 5% rate of return.
If I purchase my home after 15 years, paying down that entire amount, a similar home would probably cost me $400K (that's $150K more than the current price) considering inflation and a better real estate market than today.
This calculation method ensures that the same $2650 is going out of my checking account every month, whether I buy a home or continue renting.
There is another financial benefit of homeownership – I can save on taxes to Uncle Sam!
For a loan of $240k, I would pay less tax, and if I invest that money in the same Fidelity funds every year, I can have about $50K of savings at the end of 15 years just from the lower taxes.
So, in all, if I buy a home now I will pay $330K in 15 years and have $50K in tax savings, plus a home with some equity.
On the other hand, if I continue to rent and save the rest, then in 15 years I will have saved $500K, considering today's $250K home will then cost me $400K, I will still have saved $50K!
I have read many arguments favoring buying as opposed to renting a home so far:
1. Renting is throwing money away – After 15 years of renting I can still consider buying a new home and will have more money in home equity as I will buy a newer home 15 years from now.
2. Home prices will appreciate – I factored in $150K toward this appreciation in my calculation; it still shows renting is better.
3. Buying a home brings stability in life – I would argue against that, as buying a home would severely impact my ability to move, possibly impacting my potential to earn more salary.
Conclusion: Financially, in my situation, renting is by far a better option.
so the answer to "should I buy or should I rent" is I should continue to rent. Is this all simple?
I couldn't convince myself to start looking for a new home. When I showed this calculation to my wife, she brought up a few good points which I was not able to counter-argue.
1. Didn't we all dream of owning a dream home during childhood? Yes, a beautiful bungalow on the beach with coconut trees. A swimming pool in the backyard. A garden with flowering plants and a section for fresh produce and herbs.
2. Owning a home enhances social status. It is not true for me and may not be true for you, but my wife feels that way and others may agree. To socialize with successful and established people, perhaps we need to have our own home or. Otherwise, we may be considered outclassed.
3. Renters live with restrictions. I agree with this 100%. We can't even put a nail in the wall without asking the owner. We can't alter anything, including the landscape on a rented property. We don't own the space, as simple as it sounds!
I will buy a home sooner, but not for improved financial health. Rather, it will be for the emotional benefits of homeownership. Remember, One Cent at a time is not merely a journey toward financial betterment. It is a step by step process toward being rich financially, socially, emotionally, and spiritually.
If we can't feel rich and enjoy our money's worth, why are we saving and investing? Even after 15 years of renting, the calculations would still reflect that renting for 15 more years is a better option!
What will you suggest, readers? Should I buy or should I continue to rent?