Everyone wants to become rich quickly and without effort. But how to become rich? Everyone knows that there is no a definite formula for becoming reach. People get money in different ways. Some of them inherit a fortune from their well-to-do and generous relatives; others have to work hard until they save up some money. It is also possible to win a lottery if you are lucky enough or to rob a bank if you are bold. However, there are some simple steps with the help of which even a child can start earning a lot of money.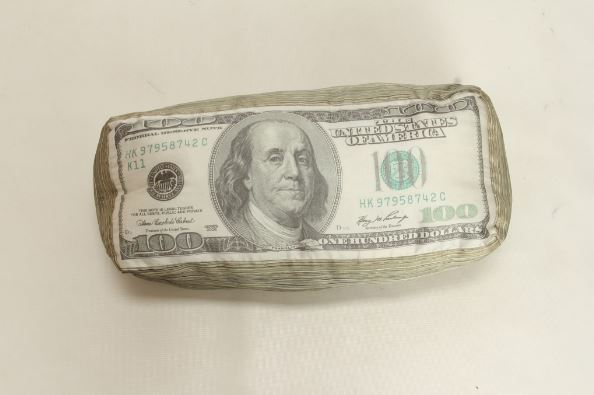 The first step in becoming reach is to understand why you need money. If you have no clear aims, it will not work. Try to make a list of your dreams. Set a priority and think carefully what is more important for you. It may seem quite easy and silly at first sight, but it is vital to do this in writing. At this stage, the majority of people find it difficult to identify what they really need. Do not concentrate on those things which you cannot have, think about what you will achieve! It may be helpful to visualize your dreams using some pictures. Knowing what you want is the secret of success.
However, it is not enough to dream, one has also to act. Start saving money for your dreams. Do not think about the amount of cash at this stage, any sum will be essential. It is important how you use your money. Imagine that your dreams come true, believe in your capability. No matter how much you earn, it is never too early for saving and investing money.
There are lots of ways to earn money but people fail to notice them. Try to think about your interests and talents. If you enjoy fancywork, take advantage of it. There are many reach people who are ready to pay for sitting with their kids or taking their dogs for a walk.
If you enjoy cooking, do it and sell! Moreover, the Internet provides us with endless opportunities for earning money at home. Lots of people refuse to work because they think that the salary is too low. This is just a silly excuse for those who want to become rich in the blink of an eye. Such way of thinking leads to failure.
Work as much as you can and reserve some money in order to make your dreams come true. Be consistent, persistent and do it regularly day by day, it is so easy to neglect what needs to be done. Focus on what you can and what you know.
Do not be afraid to face challenges and take risks! You do not need to be wealthy to invest. It is impossible to avoid problems, but you have to continue working and saving some money no matter what happens because it is important for your future. Do not hope that life circumstances will change, change your attitude instead.
Rich people are not afraid of trying different things and they understand that there is a great chance to fail. Sometimes it is even necessary to leave your position and move to a place where you can find a better job with a higher salary. Remember, that a failure is just a part of the process of finding out what will bring you success.
It is important sometimes to look at the list of your goals and to analyze your progress.
The world we live in is constantly changing so do not be afraid to adjust your plans and to go in a different direction. Never forget about your goals. They are a powerful force that will keep you motivated and purposeful.
Becoming rich requires willpower and endurance. Be ready to sacrifice your present needs for the sake of your future success. Resist the temptation to spend more than it is necessary. You can make a monthly budget which will let you know how to spend money effectively and will help to cut expenses.
When you have some money and still want to improve your financial situation, it may be extremely useful to get professional assistance. You can hire a qualified financial adviser who can help you to develop further. Take some time to learn more about key financial concepts.
Learn how to invest your money wisely in order to receive an annual return. Try to communicate more with highly ambitious and motivated people who also do everything to achieve their goals. They will inspire you and help you to succeed. It is also essential for expanding your professional network and sharing experience.
Nothing is restraining you from being successful now. Be confident in yourself and work hard with pleasure. Every next step brings you closer to the desired results!