I wrote about investing in paintings, rare wines and even printer toners as part of unusual investment/side hustle options series, here's one more – investing in luxury watches, And to make it more simple, we will talk about only pre-owned watches here so that the barrier to entry is reduced for most investors.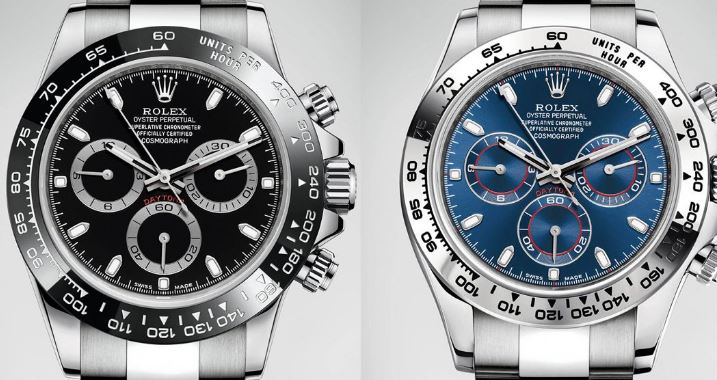 It is every collector's dream to own a luxury watch at one point in time. But the tricky thing about luxury watches is this- they are extremely expensive. Buying a first-hand luxury watch can cost you a fortune. If you are not in a position to spend that kind of money, does that mean you will never own a luxury watch?
Well, not quite. There are plenty of pre-owned luxury watch brands from second-hand Rolexes to used Omega watches that you can get for yourself. Not only are they way cheaper, but they also come with a ton of other advantages.
So, if you are looking to buy a second-hand luxury watch, then here are some benefits you can expect from the same:
You will get your money's worth
Obviously, pre-owned luxury watches are less expensive than their new counterparts so you can expect a lot more variety for the budget that you have set.
For example, for a set budget, you can buy a better-used watch instead of a new one. So, you can stick to your budget as well as rock a cool luxury watch!
Older watches can be finer
Like wine and certain antiques, used watches can become more valuable over time. This will depend on the brand of the watch of course, but since most luxury watches are considered to be collectibles, they automatically have an antique value associated with them.
This can also hold true for watches that have been in your family for a long time- heirlooms that have been passed down from generation to generation.
You will open up a wide avenue of choices for yourself
Luxury watch brands release only a few new models each year, which means that your choices will be limited. On the other hand, if you are keen on buying old luxury watches, you will have a lot of different models to choose from.
These range of watches can also include pieces that were limited edition so you can lay your hands on a piece that only a few others in the world possess.
You will be sure of the quality
Even though the watch you are buying is second-hand, you will not have to worry about quality. Luxury watches are some of the finest pieces of engineering you will see, and they are made to last the trials of time.
So, even though the watches may be second-hand, you will not have to worry about qualifying for one bit. And since the watch was owned previously, you can be sure that it comes with no manufacturing defect.
Also, luxury watches are not worn often, so even though the product might be used, it may look brand new. So, you will receive a watch that has hardly been worn twice at a price far lesser than a brand new model.
Old is gold
Some pre-owned watches are vintage pieces that come from an era that has gone by. In this way, you can actually own a piece of history for a reasonable price.
With a vintage watch, you will be able to grab eyeballs all the time, and the simple watch will take your whole wardrobe to the next level.
No fear of depreciation
There is an immediate drop in price value when you buy a brand-new luxury watch. When you buy a used watch, you will not have to worry about this drop in price.
This is because the price drop has already occurred the first time the watch was bought. Because of this, you will also find the watch at a far lower price than you would get it when it is brand new.
Should you buy a pre-owned watch?
At the end of the day, it all depends on you. If you are someone who prides himself as a collector, then you will find this prospect appealing.
You can look for vintage watches- rare antiques, really- to own a piece of history. You can also look for used watches if you want to own a luxury watch at a lower price.
While buying the used luxury watch, make sure that you also obtain the paperwork for the same. The certificate of authenticity is a must, as it will ensure that the product you are receiving is not a counterfeit.
Having evidence on paper will provide you with the mental peace you require to go ahead with the purchase. This paperwork will also be useful to you if you wish to sell the watch in the future.