I absolutely love this savvy financial planning tool. When appropriate, the conversion can ultimately save thousands of dollars in taxes. The best part is that is extremely easy. First thing to know about a Roth IRA conversion is the benefits that a Roth itself has to offer. The main difference from its brother the Traditional IRA, is the taxation.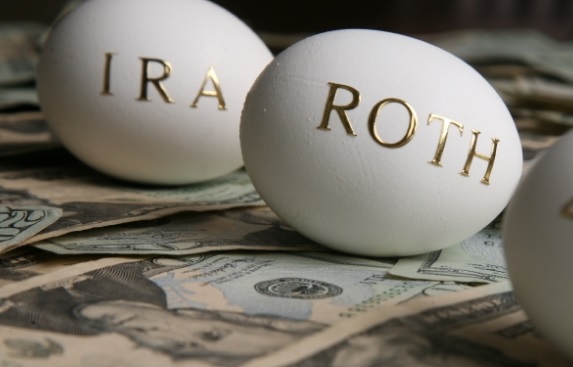 The Roth is taxed at the seeding, and the Traditional is taxed at harvest.  This change from taxing money at the beginning instead of the end is profound when you consider a 20-30 year time frame of invested dollars.  In order to do this, the contributions into a Roth are not deductible.
So you will pay more in taxes up front.  Another benefit is that there is no RMD.  Required Minimum Distributions are placed upon Traditional IRA's so the government can ensure income taxes are paid.
Once you turn 70.5 years of age, you are forced to withdrawal from your traditional IRA every year, even if you don't need the income.
With a Roth, since all contributions and conversions have already been taxed, there is no RMD. Finally, the Roth has tax-free growth on earnings.  Essentially Roth money is never to be taxed again at any level.
Once you have your Roth open, the hard part is over.  I did a conversion of an ex-employers 401(k) money just last year. When you fill out your transfer (rollover) paperwork, simply check the destination box that says Roth IRA, and attach the required paperwork.
If you are like a lot of American's, you get a tax refund. If the new income tax that you owe due to the conversion is less than your refund, you don't have to pay anything out of pocket!  Yeah it may sting a little in the present, but your future self is smiling at you.
If you have been wanting to invest money in the protection of a Roth, but haven't because you make too much money, you can convert traditional IRA contributions over to your Roth. It is what is considered a "loophole" in the IRS tax code.  It feels good to know loopholes are accessible by the average working man.  Well, maybe just this one.
It is what is considered a "loophole" in the IRS tax code.  It feels good to know loopholes are accessible by the average working man.  Well, maybe just this one.
The income tax rate, in general, is something to think about, as well as knowing your current rate now and projecting your future tax rate. All three are important variables to consider.
Why?
If you believe tax rates are only going to go up over time in the United States, it makes sense to lock in the lower rate now.
Personally, if you feel your career is just getting going and you will make more money as your career progresses, then lock in the lower rate.  The more you make, theoretically, the higher tax bracket you will belong in.
Let's go back to the seed and harvest parable to demonstrate the math.  Suppose you have $30,000 in an old 401(k).  Your income tax rate now is 28%.
Your advisor and you make the projection that your tax bracket in 30 years at retirement will be more like 35%.  Assume market growth of 8% over 30 years.
If it makes sense and you don't mind the tax hit in the present, a Roth IRA conversion can be a great tool to better prepare yourself for retirement.
| | |
| --- | --- |
| Roth Conversion  | Keep in 401(k) |
| $30,000 * (1 – 0.28) = $21,600 invested |  $30,000 invested |
| $21,600 @ 8% compounded for 30 yrs = $217,354 |  $30,000 @ 8% compounded for 30 yrs = $301,880 |
| No more taxes, $217,354 take home | 301,880 *(1 – 0.35) = $196,222 take home |
| Total Taxes paid $8,400 | Total taxes paid $105,658 |
SB covered this topic few years back here, take a look at the article for more information