Life is temporary and unpredictable.
There is no surety of our lives. Especially when a Pandemic is making around.
It is also possible that the moments in which we are living today might not be the same after a few days or a few hours.
We have no idea about every coming second of our lives.
People are very concerned and protective of their families and dear ones.
Because a single moment is enough to change our lives and to bring us from the sky to the floor.
Everyone wants to secure the future of their families and loved ones.
They don't even bother to do every possible thing for this cause, like buying health insurance, assets, home, and business insurance.
A wise man said, "Health is wealth." Nothing is more important than your health, besides the health of your dear ones.
During our busy life schedules, there is always a chance of becoming sick unexpectedly, and it increases the probability of expensive treatments.
And a loss of health means a loss of earnings.
That's why people are so concerned about their families, and to cope with these unexpected health problems, they buy health insurance policies.
Health insurance helps you in avoiding the cost of expensive medical treatments and aids individuals to lead healthy lives without any stress.
These healthcare insurance policies not only facilitate you but also guarantee the protection of your family and their financial needs in case of any emergency.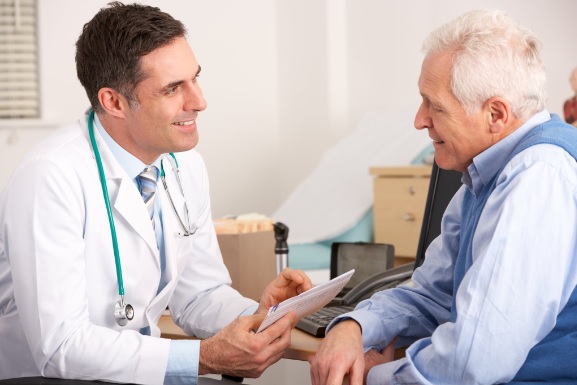 Various insurance companies are there in the market that will help you to select the best suitable insurance policy for your health.
These health insurance companies are always ready to fulfill your needs with their excellent services and try to meet your standards. So, if you want to provide a better, brighter, and healthy future for your family, then this article is a must-read.
Understand health insurance?
Healthcare insurance is a contract or an agreement between you and an insurance company.
When you purchase any policy, you pay a monthly amount, and in return, the company concurs to pay part of your medical expenses when you become ill.
People need medical assistance in several health issues like accidents, heart attacks, etc. Fortunately, health insurance companies are playing their roles in combating such situations.
They assure you that because of undergoing sudden long medical treatments and different health problems, your family will not throw into dreadful situations.
You can take a cover under the health insurance policy, by simply paying a small amount of premium to the insurer.
This will guard your savings against unexpected medical treatments.
It is a protective cover for your savings and health so that you and your loved ones can enjoy every moment of life.
Why is health insurance important
Purchasing a health insurance policy for yourself and your family is very important because nowadays medical treatments are very costly. Sudden health problems can burn a hole in your pocket and will raise financial issues as well.
Here are some perks of having a health insurance policy that will help you in a better understanding of its importance:
1). Helps you in a tough situation
Time will not remain the same for everyone, and because of any unexpected illness or accident, all your life savings end within a minute.
To deal with these uncertain situations, it is better to have a good policy that will pay more health benefits and gives you relief from such unexpected mishaps.
2). Low-cost coverage and a cashless environment
Some insurance policies give high coverage amounts at a low premium.
It not only saves your money but makes you tension-free even if you are diagnosed with severe disease.
In case of any emergency, the insurance company is responsible to pay eligible expenses directly to the hospitals.
The policyholder will not bear the expenses from his pocket.
3). Reduce financial stress
The purpose of insurance policies is to relieve you from the stress of financial problems that occur because of unexpected health problems and accidents.
So instead of getting worried at this crucial hour, it is better to buy insurance to save yourself and your family from sudden tragedies.
4). Free protective care
Having an insurance policy gives you some benefits of extra services that charge no cost.
Annual health checkups, child visits, vaccines, screening, etc. are some of the perks which a policyholder enjoys.
But all these benefits depend upon your insurance policy plan.
5). Tax deductions and other benefits
The premium that is paid on health insurance is tax-deduction under section 80-D of the profit tax act.
Transportation charges, pre, and post-hospitalization cost coverage, room charges, no claim bonus are also some of the benefits.
Buying any healthcare insurance policy is always very confusing, but these key points help you a lot in a better understanding of these policies.
7). Penalty and deductible
If you are purchasing any health insurance policy, then you have to pay a premium every month.
And a penalty will be charged if you fail to pay that premium.
If you are purchasing the policy through work, then the amount will be deducted from your salary check.
Before your insurance company starts paying its share, you have to pay some amount out of your pocket when you visit any hospital. And how much amount you pay depends on your insurance plan.
8). Copay
For attaining some services, it is necessary to pay some fixed amount as a fee when you visit a doctor.
And it is mentioned by the insurer in the insurance policy to pay that amount.
If you are visiting a doctor regularly, then you must pay copays while purchasing the prescribed medicines.
Choose the insurance policy that offers a low copay for your visits to the hospital.
9). Co-pay:
It is your share of any claim for a medical service.
For example, if you have 20% of copay, and the cost of your visit was $600, then your share is $120. And the company will be responsible for paying the further amount.
10). You must know the network
Every insurance policy has a network like doctors, hospitals, pharmacies, labs.
These healthcare providers work in collaboration with health insurance companies and charge a certain amount.
The company will not pay any amount if you go outside of their network.
11). Select plan wisely
Choose that insurance plan, which saves your money in the long term.
A lower monthly premium comes with higher out-of-pocket costs.
It means you will pay more for health care services when you need them. And a higher monthly premium comes with a low cost to pay.
Summary
Everybody loves their family and wants financial security for themselves and their dear ones.
As life is a roller coaster ride and it has ups and downs, so the best way is to be prepared for every situation.
You can provide a better and secure future for your family by purchasing an insurance policy.
It not only reduces the financial stress but helps to deal with any unexpected situation.
It shields your savings from sudden disasters in your life.
It will not throw your loved ones into difficult situations and help them to live a happy, stress-free experience.