For many, the dream of being a homeowner is fulfilled with the help of a mortgage loan. The mortgage application process can, however, be a bit hectic with so many requirements. But with a little planning and taking the necessary precautions, you should be able to get your mortgage approved with minimal hassles.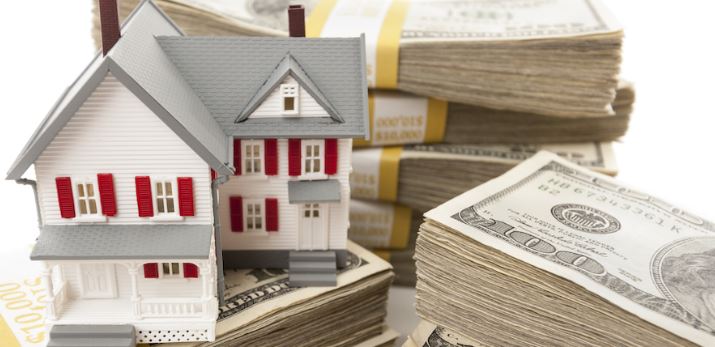 A mortgage is one of the biggest debts anyone can have. That's why it's important to avoid some common mistakes that could turn costly. Here are a few that you need to watch out for:
Failing To Che

ck Your Credit Score In Advance
Lenders look at your credit history to determine whether you a risky investment or not. It's important to know where you stand before going to shop for a mortgage.
Luckily, you can access your credit report from any of the major credit bureaus. Go through it to ensure everything is accurate.
A higher FICO score will attract better interest rates and loan terms. If yours is not excellent, work on improving it before applying for a mortgage to increase your chances of getting approved.
Skipping Pre-approval
Not getting pre-approved could cost you your dream home. When you find the perfect house, chances are other people like it as well.
With multiple bids, sellers are more likely to favor buyers with pre-approval letters. Getting pre-approved will give a more accurate estimate of how much a lender will lend to you. This gives you an idea of what kind of home you can afford.
Not

Shopping Around For a Mortgage
Different mortgage providers offer different fees, interest rates, and loan terms. Comparing lenders gives you a better sense of what you can afford and puts you in a better position to negotiate for the best possible deal.
Lenders can attract borrowers in different ways, including offering discount points, promoting no or low closing costs, requiring zero down payment, not to mention loans like shared ownership mortgages make it possible for low-income earners to purchase a property.
It's important to understand the impact these offers have on the overall cost of your loan.
Taking On Additional Debt Simultaneously
Your debt-to-income ratio is another major factor lenders consider when reviewing your application. If it goes above 43%, you are considered a risky borrower.
Taking on more debt will only increase your total debt load, which in turn affects your chances of getting your mortgage approved.
If you plan on applying for a mortgage shortly, avoid taking other lines of credit or loans such as student loans, personal loans, car loans, etc.
Signing Loan Documents You Don't Understand
A mortgage carries several loan terms. Failure to adhere to them could cost you a lot of money in fines and penalties.
The terminologies used in loan applications can be unique and confusing; not to mention, lenders can have inclusions within your mortgage that haven't been adequately explained to you.
It's important to first understand the kind of loan you are getting. Then, carefully read each page and fully understand every clause before signing loan documents.
If you don't understand everything right away ask as many questions as you need to.
Not contacting your local bank
You are a millennial, you think everything can be done and the best value can be achieved by shopping on the internet. Even mortgage you think is cheapest over the internet. But you're wrong, a mortgage is not your clothing item. Local bank investment managers have some more leverage that is usually not available online.
Often people get the cheapest mortgage from their local bank branch. The vice presidents of a Bank of America or a Chase can beat any of the online loan offers.
I got the loan over the internet, but I did it wrong. Many of my friends and colleagues got better deals from their brick and mortar banks.
Not negotiating on the inspection finding
Even if you made an offer, you can still walk out within three days of home inspection. No matter what the findings are, you can try to negotiate on the final home price based on the repair cost estimates.
Some sellers just want to get cash out of their property. If your home seller is such a person he/she will agree for a renegotiation, to avoid the hassle of yet again going in the market. I know few who successfully brought down the total closing cost this way.
Readers and home buyers, what other tips you think are important and valuables?