If you don't like the thought of rushing to work at a particular hour every day or working for a company on a full-time basis, then this could be a very interesting read for you.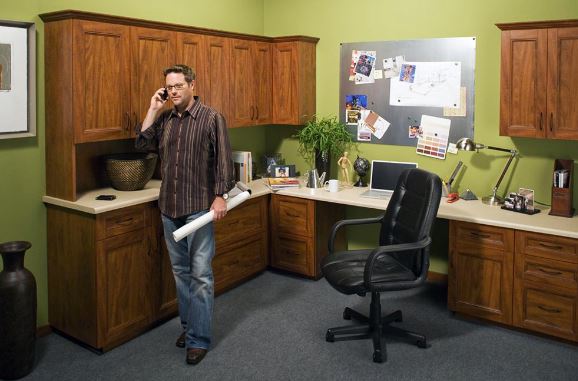 With just a computer and an internet connection, you can connect to various employment opportunities in under a few hours. The best part about this type of work is you can earn your income at your preferred work hours and in the comfort of your home.
Sounds too good to be true? It really is.
We have listed some of the best paying online jobs that you can earn your income from while working part-time.
Career #1: Affiliate marketing
Ever wanted to work for the biggest companies like Google, Amazon, Facebook, etc.? Now you can become an affiliate partner at any of these companies and earn a percentage of their sales. The percentage can range from 30-to-50% depending on the product and options available.
Affiliate programs require you to either advertise a product on your website or redirect readers from your blog to the affiliate link. The best part about this kind of work is there are zero handling and shipment duties to deal with.
Career #2: Sell your services online
Popular sites like Fiverr allow you to promote your services to interested clients. So if you have a skill in pottery, web development, app developer, security expert, etc. then you can earn a lot by working on an hourly basis.
To setup, all it takes is signing up and filling up the desired spaces detailing your services.
Career #3: Become a Teacher/Subject Expert
Online tutoring is a popular way to host web classes and teach a particular subject that you are skilled at. Popular subjects include teaching various languages, basic code, specific software tutorials like Excel and PowerPoint.
There are always individuals looking to learn from an expert without having to travel to an actual classroom. This type of online career is great to establish your reputation to a worldwide audience.
Career #4: Content Writer
One of the most popular and among the top online jobs is content writing. Content writing allows you to host your services to potential websites looking to fill their site with blogs, articles, information, copy, etc.
To become a content writer, you can start by becoming proficient in basic English and improve your punctuation and grammar. Next attach your portfolio to popular sites such as UpWork, job portals, Dice, etc. If a client is interested in your work, they will contact you by e-mail or any personal messaging service.
Career #5: Surveys
Online surveys can be a great way to earn some extra cash by just sharing your opinion on various subjects and topics. Surveys may not be ideal for a full-time income option but are great to earn some side income to fund you that free holiday once a year.
Surveys can take anywhere from a few minutes to an hour to complete and depending on the quality of the survey, you can get vouchers or money for your time.
Career #6: Blogging
Blogging is a reliable and interesting way to start a full-fledged career. It requires you to put effort and patience from your part if you want to make it a bustling work-at-home option. You can write articles on a lot of topics from the Entertainment business to DIY fashion tips, news from around the world, trending topics, etc.
Your income can come from either hosting ads on your blog, selling a service at the end of your article, affiliate marketing, consultancy, etc. Blogging can also show a professional aspect to your clients and can make them sit up and take notice of your skills.
Career #7: E-books
E-books are a great way for you to further expand your skillset. Let's say you are a fitness trainer or an expert cook, you could write an e-book based on fitness postures or a cookbook that features never before seen recipes and make a franchise out of selling e-books to interested clients.
E-books can also be sold on popular platforms like Amazon, iStore, Google Play store, etc. for gaining a larger audience.
Career #8: Photography
If you have an addiction of taking photos wherever you go, why not convert your hobby into a bustling career? Photography is a popular online work option that allows you to upload professionally taken photos to sites such as iStockPhoto, Fotolia, etc. or even on your own website.
To take part in photography, you need to invest in a professional camera and learn the tricks from experts on how to capture great photos.
For those who are just starting their career as a photographer, they can rent great cameras without having to buy a brand new one. The difference between an amateur and a professional cameraman is the big paycheck that you get at the end of the month.