Here I am again with another personal story. This is about our small 2 BHK apartment. Over the last couple of months an urge to buy our first home started to develop in me. All my friends, even the ones who came to this country from India are now home owners. Even my sister-in-law is a home owner too, in Houston. Lately were questioned by many about it. They even started making guesses about our financial situation, or the lack of money.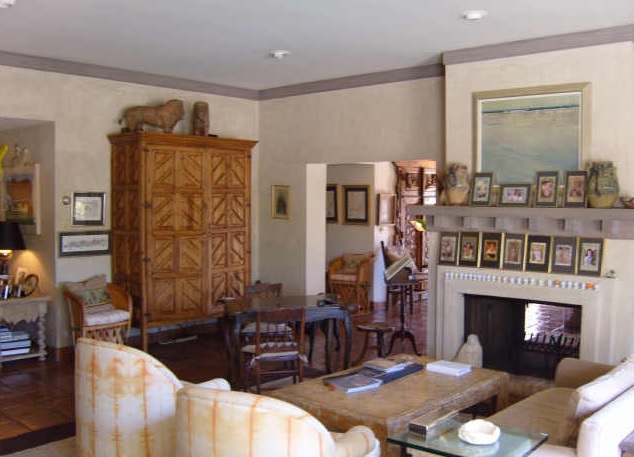 This is a strange situation to be in. It becomes very difficult to explain people who ask the same question multiple times. They simply think paying rent is waste of money. Some even calculated the amount of rent we paid in last 8 years and thus the money we wasted. Yes, we paid rent without building equity on a property of our own. but we did save on things we would otherwise would have spent money on.
I had written about my calculation before and recently came across a very good video tutorial on Buy vs rent, which solidified my way of thinking this whole buy vs. rent stuff. In the morning, while doing regular check on our credit card bills. I was pleasantly surprised with the way we spent in last few months. I attribute to the small apartment we live in.
As per our last 6 months of credit card statements, we almost spent nothing on durable goods, barring the new car we got in September. We spent most on rent and followed by travel, food and Gas.
We didn't buy a single piece of furniture in last 6 months. We didn't buy any new gadget either. No, there was no addition to bed sheets or pillows even. And we did it unknowingly/unintentionally!
Do you know what's the biggest reason of this?
We have a small place to live and the place is so full with things, we just don't think of buying something new that can occupy space. There's no room for a furniture (the tine plastic Christmas tree I bought was somehow accommodated in between our dining table and sofa).
The walls in our rooms are full with memorabilia we keep on buying from the places we visit (last year we had 5 travels) and the pictures we keep on taking. SMB, my wife, loves to take pictures and she takes pictures by thousands each day, when she's out-door. Some of those do occupy spaces on our walls.
In fact, I had to do a little DIY in our bed room to make room for the books I get to read and review every now and then. All out walk in closets, chest of drawers and night stands are full. In fact I had to take few hours to clean up the night stands during holidays. I got rid of almost 5 lbs of paper from them.
To make the matter worse, our freezer is also full and can't accommodate any more magnets on the outer door wall. Kitchen shelves are full with sauces, powders, packets, bottles and spices.The granite is full with mixer, grinder, magic bullet, toaster, utensil stand, spices, sauces, fruit baskets, dough maker, rice cooker etc, etc.
We freak out if any one of us talks about buying something new which would occupy space. The only possibility of buying things new is to replace. But coming from a background in India, where we never throw goods in working condition, out, it's unlikely that we will replace anything in near-future.
Yes, its high time that we replace our mattress, but apart from that, everything is functional, working. Naturally there was no durable item in our buying list since Last August (2013). We will try not to buy new gadgest. We will only upgrade SMB's cell phone in April, when it's due. She has an iPhone 3, the phone lost all its smartness long back and now functions as a basic phone with only voice and text capabilities.
Apart from this automatic control over impulses, there are other undeniable benefits of staying in a smaller place.
We use less energy to heat up/cool down our apartment
We don't pay property taxes or other housing related expenses. The ones my friends pay and complain about
We don't have to worry about replacing appliances, let owner worry about that
We don't have to hire cleaners to clean our home
No lawn/garden care expenses (although I love gardening)
No other maintenance cost
While saying that I am happy with my status as a renter, I do miss that extra room we can make in to a study come hobby room, that lovely garden that only exists in my dream, or, the two car garage where our two cars can take refuge in when it's raining outside.
Buying a new home may also elevate our status, to at least a few friends. So, it'll be a constant tussle in our mind, to buy or not to buy. Till we buy, at least there's one good thing – No buying unnecessary stuff!