It has been quite some time since sites such as eBay and Craigslist have been helping people earn cash from unwanted personal possessions. While it is far easier to find buyers for your unwanted goods these days, via online ad and auctions, it can still be tricky to sell luxury goods and watches, where the real job is to find buyers who know the true worth of your possession.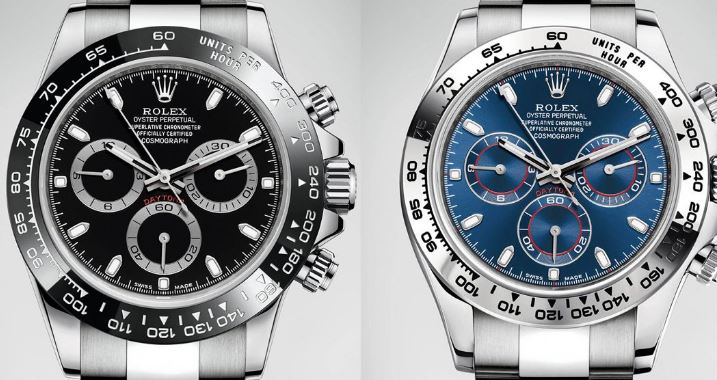 So, you've decided to part with your watch. Maybe money is tight and you could use the extra cash. Perhaps it's an old watch you haven't worn in years. Or it may even be an old family heirloom that you believe could fetch a pretty penny. Whatever the reason, you'll find that it's remarkably easy to sell your watch online.
Whatever the reason, you'll find that it's remarkably easy to sell your watch online. First off, there are a few things to consider before you decide to let go of your watch.
Set a convincing price
Much like when selling diamond jewelry, you've got to be realistic about how much you'll sell it for. Is it a cheap Swatch or Casio watch?
Then don't expect a great deal when it comes to selling, as you won't be able to pull the wool over anyone's eyes with a crazily high price for a cheap brand.
If it's a Rolex, Omega, or Breitling, then you can definitely ask for a number perhaps in the thousands, as Swiss-made watches are highly coveted in the watch world.
Try for a free valuation from people you know, else hire a specialist and get an estimate of value your watch can fetch. You can also do some online research to determine the expected value that your watch can fetch.
Do your research
While you might hope to earn a profit from the selling of your watch, this might not always be the case.
Have a look around second-hand jewelry stores in your area to get an idea of prices, and also search online to see what amount others are selling similar watches for.
If you really think you've got something special, like a rare design for example, then see if you can find a professional watch appraiser, who can better judge things like brand authenticity, quality, condition, materials, unique features, and market demand.
Are you 100% sure?
Once it's gone, it's gone. Some watches may not have much monetary value but instead, have strong sentimental value.
Plus, trends in watch designs seem to come and go all the time, so maybe you'll actually want to wear it one day, rather than sell it! But if your mind is made up, then put up an advert online. eBay
eBay is, of course, the place most people think of when selling an item, but it doesn't always make it the best automatically.
Generally, you should try all possible outlets to sell your watch, eBay, local retailers, auction houses, watch forums and at some reputed resellers.
If your watch can fetch more than $10,000 you can try for big reputed auction houses like Christies' or Sotheby's but for lower priced watches, the fees that these auction houses charge becomes too much.
If your watch is indeed a popular Swiss-made watch, then a dedicated luxury watch marketplace could be a better option.
Those who visit the site are more likely to be prepared to pay higher prices, rather than attempt to haggle you down lower than you wished.
Make an attention-grabbing ad
Is your watch different to all the rest you've seen online? Then shout about it! Any reason to make your watch seem more interesting than descriptions on other adverts should be seized.
Also, make sure you upload several high-quality pictures from different angles, as this can will instill confidence in potential buyers, who want to make sure they're getting the real deal.
Readers, did you sell your luxury watch at some time? share your tips that can be valuable for other readers.