If you have debt, you're not alone. Americans are spending more money than they make and piling on debt…mortgages, loans, and credit card debt. The Census Bureau shows the median household income at just under $60,000 a year, while the Federal Reserve says the average household has over $137,000 in debt.
Enjoy this guest post from Alan Akina!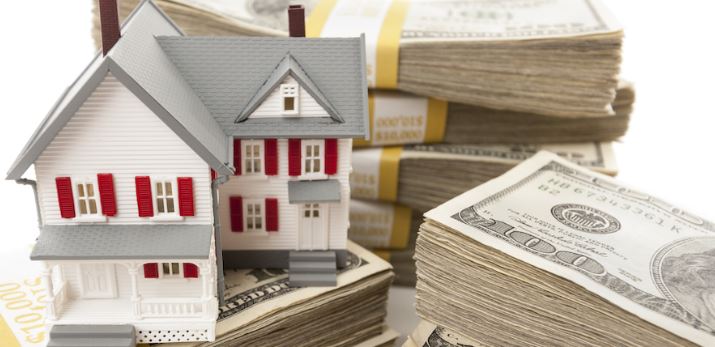 If you follow your mortgage and loan payment schedules and minimum payments on your credit cards, that debt is going to cost you A LOT more to pay off over time, because they add on that little word called interest.
Mortgages and credit cards and other loans can dig a deep hole. Most people feel like they are just flushing money down the toilet. You can have a good job and work hard and all you have to show for it is more debt.
Debt is an American Epidemic. Financial stress weighs on people and is the leading cause of divorce. I understand the strain money puts on families firsthand and I figured out a better way to live.
Alan's story
I grew up in Hawaii. When I was six years old, my parents divorced. My younger brother and I moved from house to house, juggled between extended family members and friends. Sometimes we were split up and had to live in separate towns because no one could take both of us.
I was on the free lunch program at school. That means my family made below a certain income level.  When I got into the 4th grade I now qualified for free breakfast, too!
When I finished school and started trying to make it on my own and raise a family, I had no frame of reference or training how to handle my money and make ends meet. I had a lot of sleepless nights and stressful days.
I tried everything I could think of. I read lots of financial books. I personally interviewed successful individuals. I kept looking at how I could do things differently.
Finally, I found a plan that worked! I found a way to manage my finances so I could rest easy at night. I found hope and I built a very good life for my growing family. Now I spend my life teaching what I learned and helping others.
Why don't most people know the secrets I learned?
How can it be that we live in a prosperous country, where our children have the opportunity to receive education, unemployment rates are at a 17 year low, minimum wages are going up, and yet so many of us are living paycheck to paycheck or feel smothered by debt?
It's not most people's fault they get into this situation. The fact is that most schools don't teach financial education. There is no curriculum to tell people their options on how to budget and manage money.
But there's plenty of information on how much you can borrow and spend.
Do these sound familiar? "Congratulations, you're approved for a credit card!"  "Credit Problems, no worries—we can get you into a car today!" "Push the button and find out what size mortgage you're approved for."
Financial institutions send mail to our homes and advertise on our televisions and the internet about how much money we can borrow.
Did you ever stop to think that these banks and financial institutions are all businesses that need to make money? They make money by charging us interest.
So naturally, they are going to provide you with information on how to manage your accounts in a way that benefits the bank.  They teach you how to pay interest so that they make money.
So we're surrounded by information on how to spend more and borrow more, but not on how to handle our money wisely. Now if this sounds frustrating, wait.
There are other ways to learn to manage your finances that will help you get out from under this debt and live within your means.
There are even tools at banks that can help you, but they, of course, aren't promoted to you in a way that tells you how to pay the bank less.
You simply aren't being taught the right options.
Paying it Forward
I wanted to share all I learned and bring hope to others. I even wrote a book, the Super Duper Simple Book on Money. It became an Amazon #1 Best Seller in 1 day!
The things I've learned about managing your finances differently can make a real difference in getting you out from under this thing called debt.
I wanted to teach more people and bring hope to more families, so I created an educational company, 101 Financial. We teach financial literacy. We've brought hope to over 20,000 families.
Can you guess the average time it takes for a family who's learned from 101 Financial to pay down a 30-year mortgage?
The answer is 7-9 years. Imagine how much less interest you'd pay if you paid off your mortgage that fast. And…our students do this without taking on another job.
They do it with understanding and working within the budgets they have.
You Are Not Alone
I hope you've learned a few things today. Debt is a widespread problem in America, but if you're in this situation, don't be hard on yourself.
You've probably been shown plenty of ways to take on debt and few if any on how to look at money differently.
101 Financial's mission is to help American families become financially literate and to share education so that you can create a future that is free of financial stress and the weight of debt.
Our national network of certified instructors wants to make secrets about better banking common knowledge and reduce the debt epidemic.
We help one family at a time to achieve financial peace of mind. We save families from stress and divorce caused by money problems so that you and your children don't have to struggle and figure it out for themselves as I did.
Here's to hope, prosperity and a future with financial peace of mind.
About the Author: Alan Akina is the author of the Amazon#1 Best Seller, the Super Duper Simple Money Book and founder and CEO of 101 Financial. He is also a host of KHON-TV's morning news segment, Financial Fitness.
Alan is married to his beautiful wife LeeAnn and father of 7 amazing kids.