What is living green? Our environment is one of the foremost things that we should take into consideration when making choices in our life. There are many ways in which we can help protect our planet on simply a day-to-day basis such as recycling, avoiding littering, using more natural products, and the list goes on and on.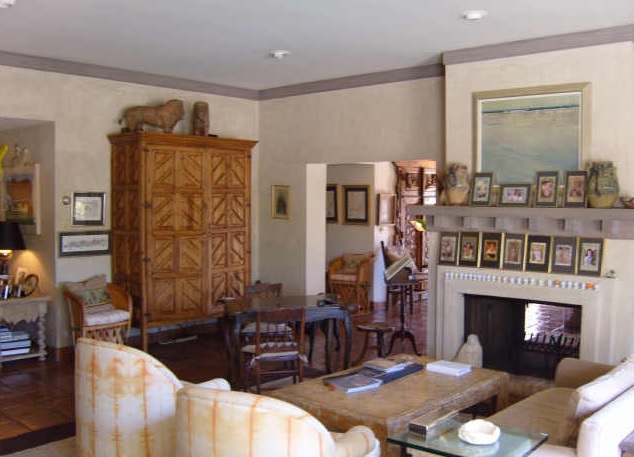 But, have you ever stopped to consider your home? The furniture that you have in it? In case you haven't heard, or are looking to take a step in the direction of all things green (and by that we simply mean eco-friendly), let's discuss some Eco-Friendly options for your home.
What is Eco-Friendly Furniture?
There are a few different ways that a piece of furniture can be Eco-Friendly. If you want seriously 'green' items, then go with furniture that has been made completely from recycled material.
This is actually really cool if you think about it, it was once something else and now it has been used to create something different altogether.
Another way that a piece of furniture is classified as Eco-Friendly has been created using materials that have had very little or no negative impact on our environment.
For example, wood can be gathered from a renewable source or you can be made from reclaimed wood, the material used to cover your cushions could be handwoven to minimize any factory cost, the plastic could be recycled, or you could even use Bamboo!
Popular Eco-friendly Options
Speaking of Bamboo, using it is to build furniture, or purchasing furniture made of Bamboo is a one-up for 'green living' when it comes to structuring.
Did you know that Bamboo is actually grass and not even a tree? Bamboo is a great option to choose when it comes to furniture, it's easy to harvest, it's strong, and it has fantastic character, so why not?
The only issue that has raised some eyebrows in the green community with Bamboo furniture is the fact that most items are constructed using glue to keep them together.
However, you can find items such as floor mats or curtains that have been strung together with string or rope, so there are ways around that. Save a tree, go for bamboo!
Metals and Plastics
One really great thing about people today is that they are always finding new ways to recycle and reuse products. For example, did you know that you could reuse aluminum?
We all know you can reuse paper and plastic, but it seems to be a whole other ballpark when we start reusing metals. The great thing is that the more and more this is worked on, the better the quality of the products are.
There are even companies out there that will take back their own used products to create new items such as coffee pods.
Some companies even offer discounts if you bring back your old container to be filled such as C20 canisters and loose tea tins. It's always worth it to have a peek into the companies you support to see if they are taking any extra steps to minimize the negative impact on our environment.
Support Your New Eco-Friendly Items
It is a wonderful thing to include Eco-Friendly items into your home, whether it is a piece of furniture or something to support your home as a whole such as the air quality.
You may not realize how important the air quality can be in your home. Air quality takes into consideration dust and toxins as well as humidity which can not only affect your health (especially asthma) but can also affect your furniture as well.
So where am I going with this? Help keep your home clear of toxins and preserve the quality of air as well as protect your furniture by getting your hands on a good Dehumidifier.
Having a dehumidifier can make a very subtle impact hugely. I mean, everyone would like to breathe the clean air I'm sure.
Conclusion
All in all, I think that Eco-Friendly anything is always a great option. Think of how convenient those reusable bags are that you get at the grocery store; you can use them for anything! Plus, it's a great way to save money.
So the next time that you decide to go buy a piece of furniture, check to see if it is Eco-Friendly in any way, if not, move along to something else or consider creating your own from things that have been reclaimed or collected.
Help others to make better decisions when it comes to materials and items they bring into their home and help create a better place for us all to live in.