Acquiring your first house is a big step to take. It's not as simple as buying something from the shopping mall, which you can return if there's something wrong with the item. A house is a long-term commitment, which is why you need to be extremely careful in picking out your first one.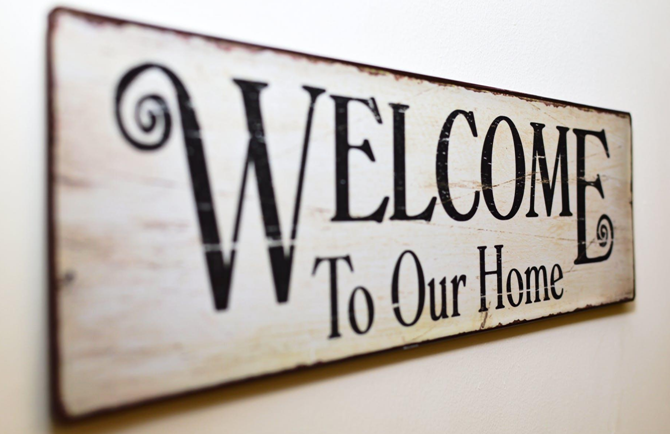 In 2018, the estimated number of households in the USA reached 127.5 million. The rise in number is partly due to an increase in population, but also somewhat because housing prices were going up in the last few years since the great recession. Are you planning to buy your first home?
However, do you know what you need to consider in purchasing a house?
If you're not that confident in going for it, read on to know and learn more about the things that you need to go over if you're buying a house soon.
The matter of solicitors
For first-time home buyers, you can't accomplish everything alone. You need efficient people to help you, and in this case, solicitors can make your life easier.
A solicitor handles and discusses the procedure with you so you can understand what is happening as you go along the process.
Your solicitor also prepares the mortgage documents for you and gets in touch with the seller's solicitor to discuss your offer.
However, before you employ one, you have to make sure that you understand everything. You should clarify those things that may not be clear to you in terms of a solicitor's responsibilities, and even the fees involved.
Ask if there is a fixed fee because they might ask you to pay more if there is more work involved or if there are additional charges once they find the house that you want.
Check if the stated fee includes tax and other expenses that come with buying a home.
The type of house
Do you know what kind of home are you getting? The type of house matters a lot, depending on your preference, and if you live alone or with other people.
You can buy a home that's for sale on the open market, a newly-built house from developers or housing associations. There are many types of construction for homes as well.
You should also check out the common house types that you might see as you search.
● Single-family home. This type stands on its own and doesn't have any shared walls with other houses.
● Bungalow. This is a detached, one-story house that sometimes comes with a veranda or loft.
● Cottage. This type used to be simple, but modernized versions maintained the one-and-half-story structure. Most come with gardens and are mostly situated on large properties.
● Apartment. This is a housing unit that is part of a larger building. You can choose from one-bedroom, multi-bedroom, loft or basement, garden, penthouse, and duplex.
The state of the house
Before you buy your house, you should check the Home Inspection Report. This report contains three crucial aspects: a single survey (condition of the property), an energy report (energy efficiency rating), and a property questionnaire (overview of information).
A qualified surveyor from the Royal Institution of Chartered Surveyors (RICS) will tell you about the overall quality of the house, and the repairs needed if there are any.
You can either get a condition report, homebuyer report, or building survey.
If you're getting a mortgage, you'll also need a mortgage survey from the mortgage lender. This survey will tell you if the property is worth the money that you're loaning.
However, it's advisable to conduct another one so you can have a more accurate estimate.
Your financial capability
The financial part is the trickier side when buying your first house. You have to know how much you're willing to spend, and you have to spend your money wisely.
In case you don't have enough cash flow, you can always apply for a loan from various sources.
Do your research on mortgage loans so you can compare what will work out in your favor.
Make sure to borrow enough money, but don't borrow too much. Be wise in your financial decisions, or you can end up losing your house or any other property.
If you're not confident in handling things yourself, talk to a mortgage adviser to help you.
The additional costs
Aside from the money that you'll spend on the actual sale, there are still a lot of things that require financial concern so prepare for that, too.
As mentioned, you'll need a survey, and that requires an extra payment. The mortgage valuation will require money, as well.
The solicitor and mortgage adviser will also require their respective service fees. You also have to pay for VAT, and Land and Buildings Transaction Tax.
The utility bills may also change depending on the size of the house. You might also have to include insurance and other taxes in your computation.
Takeaway
Purchasing your first home won't be comfortable for you, and there will be a lot of things included in the process. You'll have to check what type of house you need.
When you find one, you have to check its state by requesting the Home Report. You also have to prepare financially because the cost of the entire process won't come cheap.
You won't have to worry about everything by yourself. Hire an excellent solicitor and mortgage adviser to help you make the proper choices.
Include their fees in your finances so you won't have to worry about anything until you finish purchasing your first home.