You may not get a paid job during college years or when you are fresh out of it but, you can get plenty of unpaid work as an intern or volunteer for local organizations. How can you use it to your benefit, both as an employee and as an employer.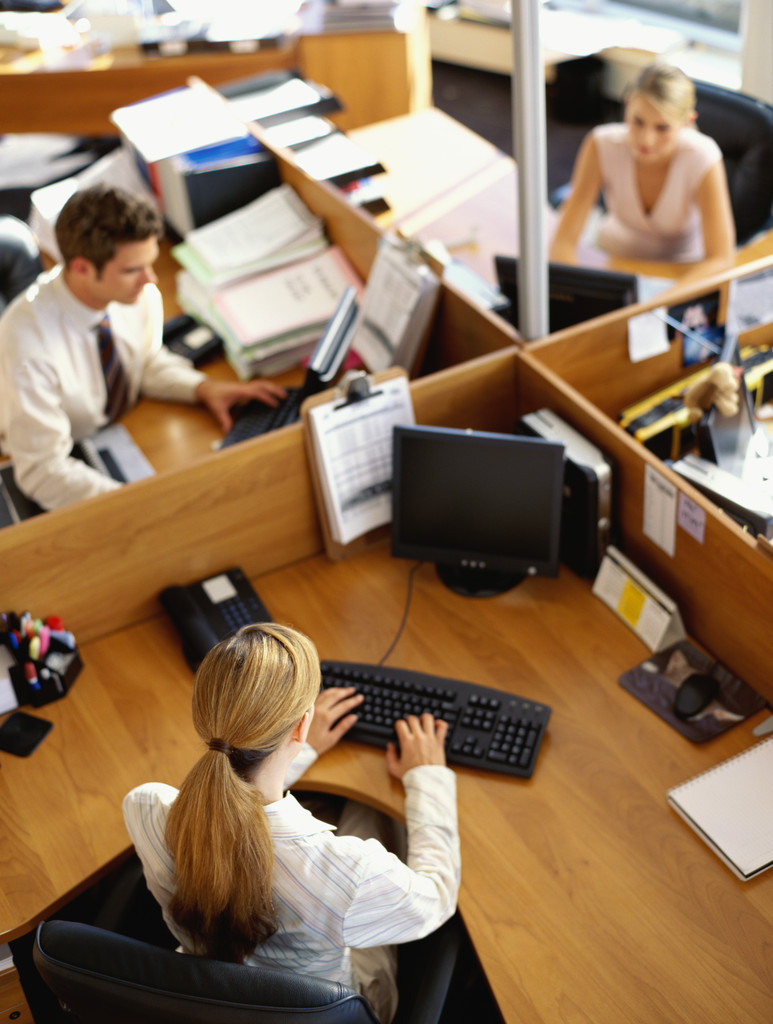 Getting involved in unpaid work is nothing but investing in the future 
For an active job seeker, student or university graduate, unpaid work experience is more important than ever to assist in standing out from the crowd in today's hyper-competitive job market. Here's one related article on unpaid work from CNN Money.
Sometimes businesses perceive work experience trainees as lazy, uncooperative or 'in the way'; all too often the only reason trainees are taken on is to fill quotas or check a box – usually titled something like 'Social Responsibility'.
The importance of work experience for employers should never be underestimated either; it's an important component in talent mapping and identifying real people to fill future roles. Getting involved in work experience can offer fantastic PR opportunities for the company, help permanent employees delegate duties and let's face it; it's free labour!
The path to meaningful work experience starts with the company, not the trainee – and there are plenty of ways to maximise the effectiveness of these increasingly important programmes.
Making the most out of work experience starts with proper planning. Managers must begin with the end in mind; asking themselves what they want the trainee to leave the company thinking or doing. Interviewing the trainee prior to commencement will assist with this, as well as discovering their aspirations and goals. If there are many departments in the company, find out what in particular they want to do. Once the trainee's expectations have been aligned with what the business can actually offer, a work experience plan should be created, with commitment from the supervisors involved with the trainee. Possibly the worst thing to have happen to a trainee is for to arrive at the workplace; only to find out that no-one is expecting them. Sending the plan to the student in advance will keep them motivated and raring to go!
Arrange to have in place everything the trainee may need during their time at work. This can include stationery, a mentor and any uniform or personal protective equipment (PPE) the trainee may need. Having uniform ready is a great way to show the trainer you care and you are part of the team; it is easily sourced as well;
When the trainee arrives on the first day, it is vital to keep up the good work. Offer a warm welcome, a fantastic first impression and conduct a show around; trainees are more likely to be motivated to succeed if they feel looked after and cherished. The pre-created work experience plan will ensure they hit the ground running.
Although planning a schedule is strongly recommended, it's a good idea to keep an open mind and tailor it if needed. If the trainee is not enjoying one part of the placement or is finding a certain department a struggle, being flexible (to a certain degree) keeps them in the right frame of mind.
The manager of the work experience programme should keep a close eye on the progress of the trainee, showing interest and getting progress reports from supervisors. Supervisors and managers should work diligently on assigning duties for the trainee.
So – on that note – what is the core practical purpose of the work experience? This really does depend on the skills and attitude of the trainee, but if they have been looked after well enough then the chances are they will be truly enthusiastic. Typical responsibilities for a work experience student may start with job shadowing but may progress to actual tasks and even shift cover; the work experience manager should aim to have the trainee fully immersed in the goings on of the department.
Work experience works. It gives job seekers an unrivalled opportunity to get real exposure to the industry they are aspiring to work in. These trainees are the future of their industries and from these acorns, mighty oaks will grow – but this depends on the ground in which they are planted.
Following are some of the benefits for unpaid worker/volunteers
Valuable work experience – Unpaid work or volunteering offers a glimpse into a new career without having to make a long-term commitment. It is also a great way to learn new things, explore your hobby more and help a cause. Often out-of-college intern jobs provide valuable work experience which helps in your future career. It provides you meat for your resume.
Dignity and self-respect – Since you are not being paid, whatever you do mostly draw attention and praises. That in turns should increase your self-esteem. You feel satisfied with the work you do for free.
Something is better than nothing – It's many fold beneficial to you that you gain some amount of work experience.In interviews when you get question on the gap in your career, you may not find a suitable answer if you do not indulge in some sort of unpaid work. Often the companies that hire unpaid workers recruit them in regular payroll.
Keeping busy cures depression and related illness – Idle mind is devil's workshop. When you get involved socially through your work, you satisfy an important need for our mind, to share with others. Lack of ability to share often leads to depression. Especially when you volunteer or work for free your self-esteem grows and that helps immensely in controlling depression.
Physical and mental work stimulates health – Yes, over work does increase stress but, no-work actually makes us lazy. A little bit of physical activity during your work can keep your body and soul well oiled.
In a nutshell, managers should prepare for their trainees, and treat them like true employees; look after them, care for them and give them a structured environment. This can all be summed up in one goal: to have the trainee leave at the end of the placement thinking "I really, really want to work there".
Readers, can I ask you to share your experience as an intern, volunteer or unpaid worker? Alternatively, you can also share stories about interns you worked with, how they are treated in your work and what they like in you.