With all the financial uncertainty that the COVID-19 pandemic has wrought, you're probably considering how you can save (and make more) money this year.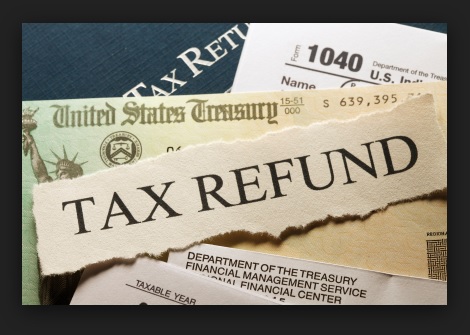 Taking advantage of self-employed tax deductions is a simple way to save money by reducing your tax bill. Here are some of the top deductions that every business can take advantage of in 2020.
Home Office Deduction
Right now, we are spending a lot of time in our home offices, and the good news is that you can get a significant deduction from that space on your tax return.
To qualify for this deduction, your home office must be used exclusively for business (so your kitchen table doesn't count).
Further, it needs to be used regularly for management and administrative functions critical to operating your business.
You can take the home office deduction in one of two ways: the simplified method or the regular method.
If you opt for the simplified method, you can take a deduction of $5 per square foot for each square foot of your home used for business purposes (up to 300 square feet).
Or, if you decide to take the regular method, you will need to track your home expenses, including maintenance, repairs, utilities, real estate taxes, rent, etc.
So you can deduct the portion of these expenses related to your home office.
You should use IRS form 8829 to calculate your home office deduction.
Insurance Deduction
If you are a small business owner, you can deduct insurance expenses directly related to your business, including but not limited to liability insurance, malpractice insurance, auto insurance, life insurance (if you are not the direct or indirect beneficiary), and health insurance (discussed elsewhere), to name a few.
Generally, insurance premiums are deductible in the year they apply, so if you pre-pay for a policy that covers you in multiple tax years, your premiums will only be deductible during the year of coverage (i.e. 2017 premium deducted in 2017, 2018 premium in 2018, etc.).
Note, however, that certain insurance premiums are not deductible, including self-insurance, life insurance where you are directly or indirectly the beneficiary (additional limitations for partnerships), life insurance to secure a loan, and loss of earnings insurance.
If you do not have business insurance but think you qualify to deduct a portion of your personal insurance as a business expense (i.e. auto insurance for Uber drivers, homeowners insurance for Airbnb host, etc.)
Make sure your personal policy covers your business activity.
If it doesn't, your premiums likely will not be deductible.
There are many rules surrounding deductions for insurance premiums, so we highly suggest discussing the insurance deduction with your tax advisor before making any deductions on your own.
Education Deduction
If you spent money on a conference or seminar that will help you develop the skills you need to run your business, then those education-related expenses may be deductible from your taxes.
To be considered deductible by the IRS, your education expenses must meet one of two requirements:
it must be for something that maintains or improves skills you use in your current job
Education is required by law to keep your current salary, status, or job.
Educational expenses include the cost of tuition, books, supplies, transportation, and travel to the point of education, research expenses, and more.
A few things to note about the education deduction:
The education you participate in cannot be part of a program that will qualify you for a new line of work.
Education cannot be used to meet the minimal educational requirements of your current line of work.
Education expenses incurred during a temporary absence from your job are deductible as long as you return to the same general type of work after completing the education or training program (a "temporary absence" is considered to be one year or less.).
Want to find out if your education expenses are deductible? Complete this questionnaire from the IRS.
Startup Costs and Advertising Deduction
The IRS allows you to deduct reasonable advertising expenses that are directly related to your business activities such as obtaining your LLC and forming your business.
The deduction for advertising expenses is broad and can include many expenses depending on what industry you work in.
So, for example, if you are a real estate agent, you can deduct your sell-side marketing expenses including staging, brochures, ad placements, photography, and open house costs.