As I stated earlier, Insurance is defense, whereas investing is offense, in the game of life. Fundamentally, we buy health insurance in the same way as we purchase a car or home insurance. We buy health insurance mainly because it is meant to secure ourselves from financial woes in case we get sick or experience some unexpected accidents in the future.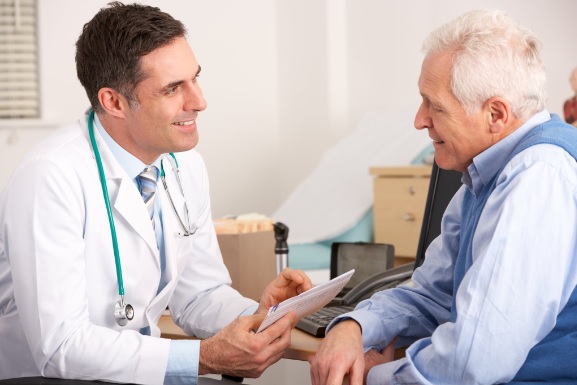 However, this is a very narrow perspective of getting health insurance; if you would think deeper, by getting this type of insurance, you're able to properly handle the persistent physical condition and you stay vigorous which only means to say that you're able to prevent this certain condition from getting worse.
If you're a salaried employee, it's mostly your employer's obligation to provide a group health insurance plan, else you'll most like need to buy private health insurance.
Being covered by health insurance absolutely provides lots of benefits. This is very important to have since it has the ability to protect our future and provide the kind of care we truly need.
Reasons why we need health insurance
(Related – Travel & Health Insurance Coverage: 5 Questions Answered)
Makes medical care affordable
It aids us to easily and immediately come up with convenient providers near us, provides us the security knowing that we're covered in case of some unfortunate incidents and it provides us access to cost-effective care and health information which will significantly aid in keeping us healthy and upbeat.
In actuality, countless people do not know the value of health insurance until the time comes that they badly need some financial assistance for emergencies. At times, people consider it but think that it is too expensive to get one.
Little did they know that through researching and coming up with wise choices ahead of time, getting health insurance may considerably help us save more money and time.
The truth is although you're always in good health; still, there will come a time when you will need it in your life.
We can't tell when an accident may occur, you can't predict when a family member gets sick, and you can't foresee when you will need a doctor.
For these reasons, it is certainly very essential to secure health insurance since this will provide you with an economical way to obtain medical care when you most need it.
(Related – What To Do When You Don't Have Health Insurance)
It saves you from financial disaster
In addition, health insurance protects you as well as your loved ones from spending much on very costly health care services.
Admittedly, medications, treatments and dealing with major illnesses and hospitalization-related factors are definitely devastating.
Needless to say, whoever you are, no matter how young or old you are it is really very valuable to secure health insurance because health care costs are something you have to seriously ponder about.
It is very vital to understand that health insurance is all about covering the expenditures that come with inhibiting illness and staying healthy and first and foremost being 100% prepared for the worst.
Get a high deductible insurance if you can't afford
If you are in your 20's or early 30's you may not be having health insurance need as an essential need. Provided you rarely see the doctor. You probably are tempted to skip the health insurance premium by not opting for one.
On the other hand, you may not be having enough income to afford health insurance.
Whatever the case may be, you should, at least, have a high deductible insurance plan and set up health savings account with it. High deductible HSA plans are lower in cost than other insurance plans. You accumulate a large amount in your HSA account by contributing a small portion of your paychecks.
You will be responsible for the cost of your medical expenses until you hit the deductible, but then the insurance plan will pick up the rest of the bills when your yearly bill goes beyond the deductible limit.
As the saying goes, it is easier to find a way to pay $2,000 to the hospital as opposed to $20,000, if you do not have insurance.
Having a health insurance plan will ensure that you don't go bankrupt after an accident or a serious medical emergency that you or someone in your family encounters.
Summary
Undoubtedly, health is deemed as the greatest asset of all. Bear in mind that an exceptional health insurance plan shall protect you and your family's health and financial future for a lifetime. This only proves that you should not take a risk and live life without health insurance for you never know what's going to happen in the future.
If you could spend on some products that give you the most joy when you go shopping, you can also spend on something that will ensure your family's health and financial protection.
Readers, what other reasons you can think of that makes having health insurance essential?