I haven't spent an abundance of money online. I've thrown money away by eating out at restaurants, and delving deep into the realm of entertainment, which is a human necessity, but don't go overboard.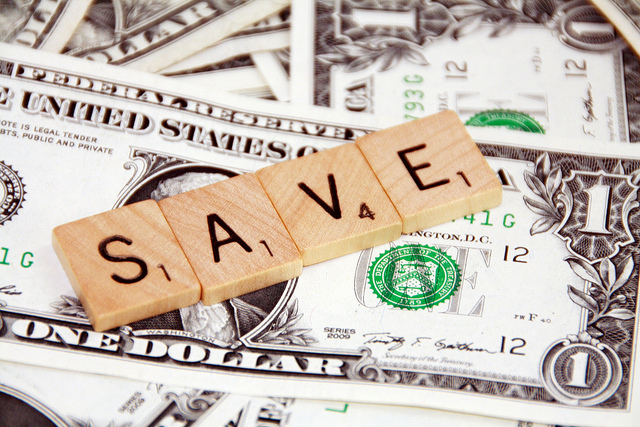 I was completely careless with my finances, not giving it a second thought on where I was investing my time and money. Having this type of carelessness isn't only dangerous to your wallet, but it threatens your life.
Throwing our money away has become ridiculously easy with the rise of the digital age; consumers don't even have to leave their homes to spend a fortune on various merchandise.
Tracking our spending patterns isn't enthralling or exhilarating by any means, but it's part of what creates a more sustainable future.
Responsibilities aren't always a joyful action to implement in our lives, but without them–our life is more susceptible to becoming broken. Tackling these problems before they arise is the execution of wisdom, combined with hindsight.
Some pivotal mistakes are what create a well-balanced future. Experiences are meant to teach us something of value, so what we take away enhances our life. And without the inception of these treacherous events, I wouldn't be capable of writing this article for you.
Start Keeping Accurate Records
If we aren't tracking our spending patterns, then how will we be consciously aware of the money we're spending? Having a sense of awareness is the only way to follow your spending patterns, precisely.
Neglecting financial matters only inhibits growth opportunities and positions your life in vulnerability and chaos.
Don't fall into this insidious trap, there's always a way out. It will take all of your efforts to propel past the mess you're wallowing in, but it will be well worth it.
This isn't about writing every single purchased item down on a piece of paper, it's about outlining a summary of your weekly/monthly spending, by fully understanding what needs to be bought for the upcoming week. Taking action and creating a support system is the only way to succeed.
Taking action and creating a support system is the only way to succeed. Eventually, you can expand the plan you have created into an annual calculation of your earnings versus expenditures.
Considering the long-term implications is the only method for building a solidified financial plan that is capable of carrying you through the future.
Having a brighter future is preferable, instead of plunging into the darkness, expecting the worst from the unknown.
Having a purpose for every dollar can work wonders. Spending extravagantly, and frivolously only creates problems that could've easily been prevented. Tracking and creating records is key.
Break Down Each Check-In Percentages
Write down the percentages in a notebook, so you're holding yourself accountable. Have an allotted percentage you won't surpass under any circumstances, which are devoted to each category, depending upon your needs, like groceries, insurance, bills, rent/mortgage (if applicable), clothes, travel, and entertainment is vital.
Without knowing the maximum you're able to spend on specific living expenses, you're dangerously close to building debt.
If there's money left over, you could change the percentiles of each category to accommodate your check or pay yourself instead.
Paying yourself is the preferable option because you need money for emergencies and/or other recreational activities. Only a finite number of things in life are free.
Paying yourself is a practice everyone should get in the habit of doing. Open a high-interest savings account and deposit a portion of your check-in that account, or set up a TFSA (tax-free savings account) and slowly start putting money away for a rainy day.
Treat this money like it's toxic–meaning, you won't touch it unless there's an emergency that's affecting your livelihood–this dedication ensures you not only have a security blanket, but you're actively learning more about the power of what saving money can ultimately do for you on a long-term basis.
You don't need a financial adviser to be smart with your money. All it takes is a state of consciousness that requires decision making to think ahead.
Making money is only the beginning, but managing finance is what makes you wealthy; able to maintain instead of complaining. 
Start Making Investments
Once you have money that's classified as disposable income, you can slowly begin to invest in ideas, businesses, stocks, bonds, mutual funds, real estate, etc.
These are items that have an ROI (return on investment), and they can be extremely lucrative vehicles when pertains to building wealth.
Always meticulously research what you're investing in, and prepare for the worst.
Losses are going to come, don't get discouraged. You're capable of regaining what was taken and earning more. Remain consistent with learning about the particular idea you're investing in and make adjustments when necessary.
Remember, there's always more knowledge to be retrieved when it comes to financial literacy.
Don't Take Saving Money Too Seriously
Saving money is an art form, which needs respect and love, but treating the accumulation of savings like it's a matter of life or death is too extreme. Of course, we all need money to live, trial and error
Of course, we all need money to live, trial and error have to be experienced before you become an expert at strengthening your financial portfolio.
Leave some space for big mistakes. And don't come down hard on yourself for being foolish. Every day, every one of us makes a mistake, if we didn't, then perfection would be ours. Keep moving forward and learn from your worst days.
These elements of life are what builds character, and this is something money can't buy. Remember that money isn't everything. There are always ways to earn back more than you lost.
Making money is a numbers game and a gamble. The only way to rise higher on the financial totem pole is to bet on yourself.
These are a few tactics I've learned throughout the ups and downs of life, it isn't a complex strategy that takes years of practice to master, it's simplistic and can be started today.
I believe they are beneficial to anyone who's looking into saving more money, consistently.
I think saving is easy, once you promise yourself that the responsibility is an indispensable aspect of living. Making it one of your top priorities is the only way to accomplish this goal.
About the author: Kyle Bell is an author, poet, and entrepreneur. Scotian Breeze is the movement. Treasure Words, Collect Figures is the publishing company. His poetic flair is an unstinting microcosm of well-crafted words. He focuses on writing numerous novels, in various genres, by producing an imprint to the world that's unforgettable and beloved.