Let's go through this guest post on investment planning. Previously we posted investment best practices, this is in the same line. In this post you'll learn about the steps needed to plan for investment. Planning for investment is a simple task, if you go about it in a systematic way, as described in this post.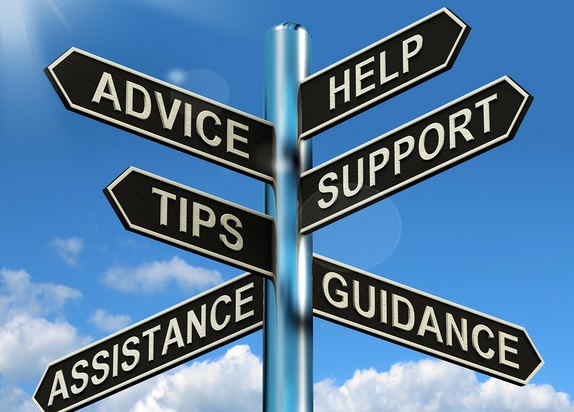 Building a successful investment plan requires foresight and research. If you're interested in improving your financial outlook, there are several strategies you can take. Here are 10 recommendations that will help you on your journey to financial success.
1. Build a Strong Team to Help Strengthen Your Portfolio
The support and advice of a team can help you find the plan that is most profitable for you. They will ensure that you have all the tools necessary to implement the right investment plan for you. The dedicated team will work with you to devise a strategy and put it to work. Relationship managers are an essential component of your team. Make sure you go beyond the normal division of bonds, stocks and cash and dig a little deeper to expand the number of asset classes held in your portfolio.
2. Invest in Your Savings
Your savings are the first go-to point when it comes to investing, so it's essential you make sure you are actually putting money aside. Don't get caught up in thinking saving is everything though, you want to invest your money into other opportunities to, like managed funds or an investment property to help your savings to grow further.
3. Determine Your Goals for the Future
After you have some savings in place; you'll need to determine your goals for the future. Every carefully structured investment plan include goals you want to achieve, for example, one goal may be to generate funds for a house or to put enough money away for your children's education. Consider whether you're working towards a short-term goal or long term goal.
Knowing what you want to achieve will help to tailor the investment plan to fit these needs. It's a good idea too, to create a portfolio that can be used to help generate income for use during retirement. This is an ideal long term investment goal for many income earners.
4. Determine How Much You Need for Your Investments
It's nearly impossible to start an investment plan if you don't know how much you're going to need to make it happen. Some investments will require an initial spend to put towards making the goal happen too, for example an investment property. For this, you may need help from a broker to assist in deciding how much money you'll need to make available upfront.
A good broker will recommend you don't sink all your money directly into stocks or your investment straight away. It's best to have the same amount of money set aside in either savings or an interest bearing account to enable a safe investment.
5. Get Some Financial Advice
Even for the most prepared, investment planning and financial decisions can get confusing and overwhelming. If you don't understand all aspects, it's very easy to throw your hard-earned money away and thus, financial advice should be an essential consideration.
It's a good idea to outsource certain aspects of your financial planning strategy that you do not have expertise in at the present moment. Virtual sales assistants are often necessary, and if they are trained by the broker-dealer, they can be highly useful. They are often fully licensed professionals, and they understand the business.
6. Invest in Knowledge
The marketplace is forever changing – what you knew years ago may not be relevant now so it's important you are constantly learning and keeping up to date with what's happening. You may have an excellent broker or financial advisor, but it's still a good idea to learn how to read the market reports, possible stock issues and how to predict what will happen with your investments in the future.
Knowing this information and having a decent level of understanding will help to avoid losses and discover new investment opportunities down the track. It will also give you a clear idea on what investments have potential, and what don't. This can save you in the future.
7. Know Where the Money Goes
Any successful investment plan has a clear idea on spending. You want to keep track on everything, because it's all the little things you don't consider that add up. Make a spending plan for your income and stick to that plan. Incorporate everything from the big expenditures, like paying rent, to the smaller items like your daily coffee you just can't go without.
You can keep track of your spending through smartphone apps or by keeping receipts for everything to document later. By keeping track of your spending, you'll be able to clearly see how your plan matches spending reality. (Read Also – This is how I track my net worth)
8. Spend Less that You Make
A big pitfall many income earners fall into is spending more money than they make. If you fall into this trap, it's almost impossible to ever really stay on top financially. It's imperative you live within your means as this is the first step towards a successful future and achievement of your goals.
(Related – 101 ways to save money everyday)
Every time you finance your current consumption with credit, you're reducing your future spending by that expense plus interest on top. Before a successful investment plan can be put into place, bad credit history needs to be taken into consideration and past spending habits too.
9. Pay Yourself First
Unless you allocate part of your money to be paid to yourself, chances are you're always going to find somewhere else to spend it. As part of your spending plan, you need to allocate a set "wage" to yourself first – before you start spending money on those unnecessary expenses.
10. Build an Emergency Fund
Building an emergency fund will help with financial emergencies so you're less likely to dig into your savings. Some money will need to be kept in reserve for those unexpected moments life throws at you. A common rule of thumb is to have 3-6 months' worth of living expenses put aside into your emergency fund.
About the author: This article is written by Jayde Ferguson, who writes about finance and investment. You can catch her on Google+.