Offering a competitive salary and benefits package is a huge part of building a quality team. After all, top talent likely won't accept an employment offer without these basic features in place; they know their worth, and you should, too. But money isn't everything when it comes to incentivizing and engaging employees, nor is paid time off. So, what is?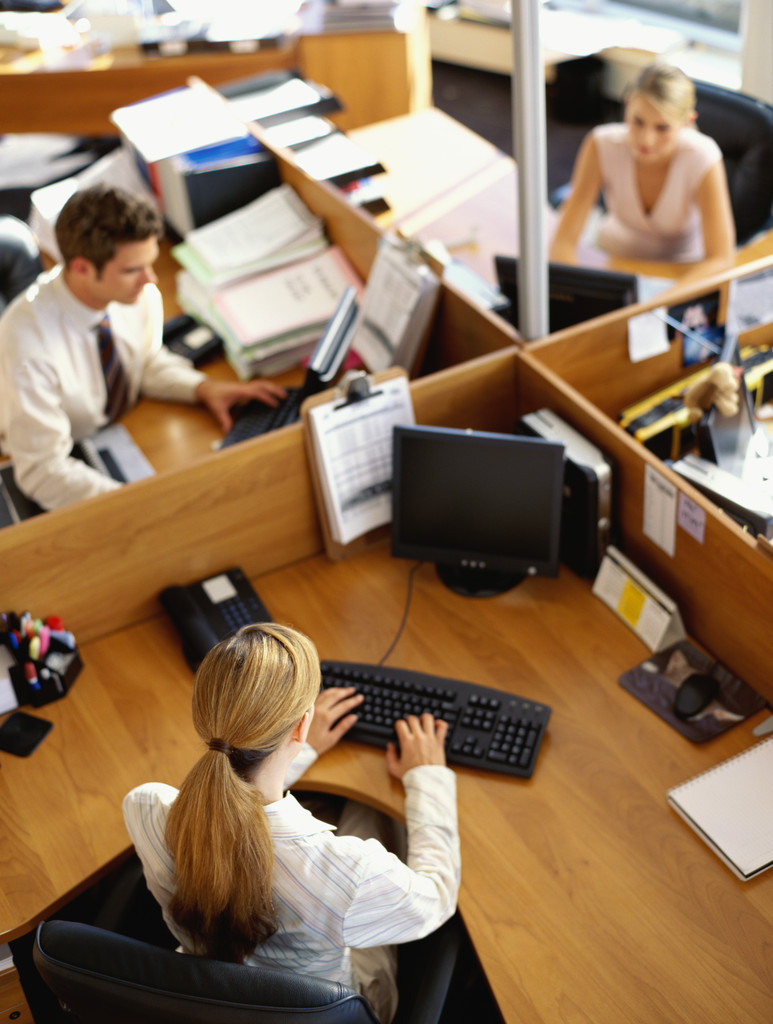 To put it plainly: Money can't make up for poor company culture or a lack of employee appreciation. It's not fun to work in an old stingy place or for someone who doesn't have a company culture. Companies today need motivating factors beyond regular paycheck to attract and retain their best employees.
Let's take a closer look at what makes a workplace great for employees outside of concrete benefits.
Intangible Employee Motivators
As Harvard Business Review reports, research shows that successful employers manage to focus on both the "me" and the "we" when it comes to employee relations. The five key points are:
Trust: Company follows through on promises and delivers value to employees
Enrichment: Employees have a work/life balance and a personal connection to work.
Responsibility: Employer treats everyone fairly and behaves ethically.
Community: Environment is cohesive and allows colleagues to connect.
Contribution: Organization contributes to society in a way that reflects employees' cares.
Why Care About Company Culture?
Positive company culture is not an optional extra on top of day-to-day operations. It's an important part of attracting and keeping great employees. If your employees get a pit in their stomach before coming into work every morning, their quality of work will likely suffer.
They may take the next job offer they receive just to find a better fit. Turnover costs time, money and emotional effort for everyone involved. The Society for Human Resource Management estimates that it costs $4,129 (and takes 42 days) to hire a new employee.
On the other hand, if employees look forward to work and take personal pride in their positions, they'll likely go the extra mile and excel. They'll feel pride in what they do and feel like a real part of a team. They'll stick around for the long haul and help you build something great.
A great company becomes great by investing heavily towards its employees. If a brand says everything about a company for the outside world, then it's the culture that says it all for the insiders and employees.
Listen at Every Level
Employees at every level have ideas for improvements, initiatives, and workflow adjustments. Instead of a top-down decision-making model, gather input from everyone.
If an employee—even an intern or an entry-level worker—has an idea, take the time to consider it and include them in the implementation process. Don't fall into the common trap that many growing businesses do by limiting employee freedom.
By truly listening and rewarding new ideas, you'll make people want to chime in with their unique voice and point of view. The key is abandoning a traditional hierarchy and being open to ideas from anywhere in the chain.
This goes hand-in-hand with trusting your employees and giving them the freedom to work in the ways that suit them best. You want the opposite of a grueling, obligatory 9-to-5; you want employees to care and find their optimal workflow.
Good ideas can come from anybody, have a channel of voicing opinion openly. If required, make it anonymous where employees and voice their concerns. It's very easy to set up a feedback/survey web portal, have it created and encourage your employees to submit ideas and improvements.
Once an idea is implemented make every possible effort to reward the original idea creator. this will encourage others to come forward.
Tools of the Trade
We recently moved into a $200 Million new office space and we are loving it every day. The state of the art design with a games room on every floor, including a mini indoor golf course. This is a welcome change for all of us.
Are your employees working in a drab, gray cubicle farm with seemingly endless identical workspaces? Or are they surrounded by natural light, ergonomic workstations, and a cheery environment?
Do they have all the tools they need to do a great job (like dual monitors, break rooms, brainstorming space, etc.)? Extra equipment is a small price to pay; for the slight adjustment in business insurance premiums, you can create a cutting-edge environment for your employees to enjoy daily.
How good the cubicle design looks like? Is there enough space available? Is recreation facilities available at disposal? They add to the overall company culture.
Allowing employees to customize their workspace and choose how and where they work will do wonders for office morale. If your budget allows, you may want to provide team stipends to purchase add-ons like standing desks, plants, new technology, and whiteboards.
For small businesses, the best way to stay on top of employee matters is to implement a human resource software. Specialists can offer software that will help you to save time, stay up to date, and welcome many more benefits to your company.
In your quest to grow your business, hold onto "abstract" benefits that make it a great place to work: trust, environment, active listening and more.
Readers, let us know more about your workplace and what motivates you to continue working there.