It;'s summer and here in south Florida, the constant barrage of rains started pouring in almost every day. And to our dreaded expectation, our roof started leaking again! We had leaks in 2016 and 2018. They charge $1,000 per leak, to repair – on average. Fortunately this time the leak is over the back patio. We have some time to think about a new roof (our roof is 1992 built). We are thinking about different ways to finance our new roof.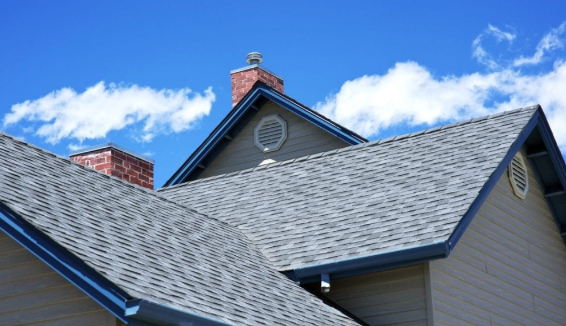 We may be stating the obvious, but replacing your roof is an expensive endeavor. It can cost $15,000 or more, so paying for it out-of-pocket would simply not be an option for many homeowners. We live in a large single stories house, the roof replacement cost should run to more than $25,000.
The roof repair companies understand that every home and budget is different, so they're willing to work with their customers to provide them with a personal solution.
Many roofing companies offer forms of new roof financing. Legacy Service, based in Southampton, PA, is one of those companies.
They offer a variety of financing options to help homeowners pay for their roofs.
They understand that every home and budget are different, so they're willing to work with their customers to provide them with a personal solution.
Here's how you can finance your new roof:
Use your emergency fund
Personal finance people always emphasize building a robust emergency fund, little by little.
On this site, we also talked about building an emergency home repair fund. For every homeowner, this is a must-do item.
After living in an owned single-family home, we realized that always something or the other breaks up. Sometimes your roof is leaking, sometimes A/C needs a replacement or, it's the garage door!
By saving a fraction of your salary, and putting away the money in an index fund is my favorite way to build a home repair fund.
Over the last 2 years, I was saving 25% of my monthly blog income in an SP500 index fund through my broker.
Now since I have a sizable amount in the fund, and the market is not very stable. I am going to liquidate the fund and use the proceed for our new roof.
I'll have to talk to tax consultants on ways to offset capital gains tax though. Some home improvement costs are tax-deductible and a new roof is certainly one of the major home improvement items.
See the below image for total capital gains tax I'd pay a little over $1,000. But my money grew by more than $8,000 by keeping it invested.
One word of caution though, You should have some money left in the emergency fund for another rainy day. And you should soon start replenishing the fund to bring it back to an earlier size.
Taking Out a Line of Credit or Loan
Contact a licensed contractor to discuss your roof replacement options and find out which roofing materials will work best with your budget.
They'll also be able to help you determine which type of financing would work best for your particular situation.
Most homeowners tend to take out a line of credit or loan to help pay for their roof.
We recommend contacting at least three contractors to provide estimates for your replacement.
These estimates should include the cost of labor and materials.
If your roof has been damaged as a result of a fire, hurricane, or earthquake, contact your insurance provider to see if any of the costs can be covered by them.
Calculate the overall costs for home equity loans and lines of credit to see if you can afford interest for a new roof.
If you can afford it, take out a line of equity. A home equity line of credit or even a personal loan can help you sometimes.
You can estimate how much you qualify for by subtracting what you owe on your mortgage from your home's current value.
Your local property assessment office can provide you with your yearly property values.
If you'd prefer, you may be able to take out a personal loan.
Just remember that when you're speaking with a loan officer, you'll need to bring recent pay stubs and financial information like a copy of your credit report or bank statement.
Tips For bringing down your roof replacement cost
Here are a few tips that will help you save money when you've decided to replace your roof:
You may be able to receive tax credits if you're using energy-efficient materials for your roof replacement.
Check if your local or state government has an incentive for installing solar panels. Fitting solar panels on your new roof can reduce your energy utilization as well.
Do your research. It's important to understand the size and complexity of your roof so that you can know the materials you want before talking to contractors.
Talk to several roofing contractors. It's recommended to speak with at least three roofing contractors before you make any decisions. Check local references, be cautious of extremely low prices, and make sure they offer warranties on materials and installation.
Get your timing right. Some roofers may offer discounts during the off-season (winter and early spring).
Check with your insurance company if your roof has been damaged by a natural disaster. For example: If a hailstorm knocked some shingles loose, then your insurer may pay some or all of the replacement cost.
Ask! It never hurts to ask for a better price. Negotiating can be an effective way to save money on your new roof.
Get Started With Your Roof Replacement Today!
Replacing your roof may seem like a daunting task, especially with how expensive it can be.
However, if you hire the right roofing company, it can be completed quickly, easily, and at a price within your budget.
Explore your financing options before you begin any project as large as replacing your roof.
Legacy Service's financing programs include a variety of payment options, low minimum monthly payments, and no upfront fees.
Contact them today to schedule a free consultation to help you with all of your decisions, from selecting the financing to the style and material of the roof.