When I started blogging, I had no clue or little clue as to what it'll bring us. Now after 8 years of blogging and several thousand dollars and around 1400 posts later, I feel like doing something very right. Many of my blog articles rank well in Google and Bing searches. This brings me steady traffic. Blogging might not be rocket science but after several failures by many people, it surely is not a cakewalk. I am presenting a high-level blog post checklist that a new blogger can follow.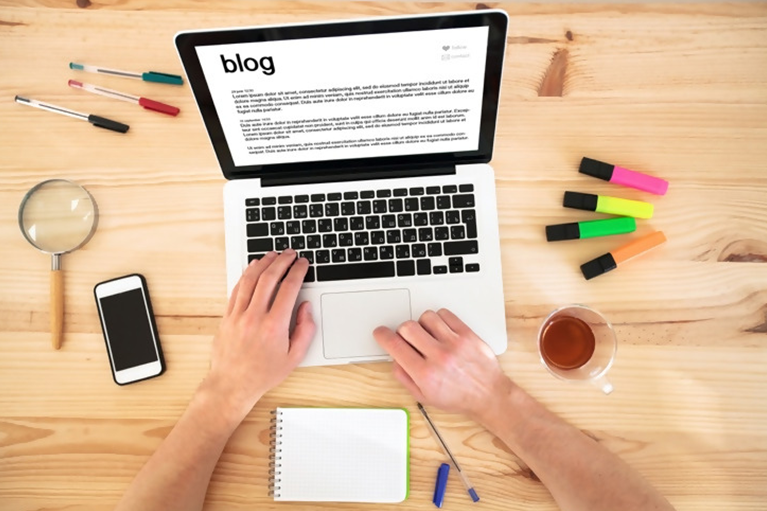 You need to be knowledgeable and skilled in various areas apart from typical writing. The beauty of it is that you work simultaneously in putting everything together to come together to build one epic post.
And let's not forget, a successful blog post that generates traffic to your blog will make you a considerable amount of money if done right.
One can't do without the other, every factor is important in ensuring your readers are interested and pulling in traffic.
To create a successful blog various elements must be considered and incorporated. An amazing step is in knowing what these elements are and how effective they are to your success.
This article will give the prime guideline for creating an effective blog. This is a checklist that helps ensure everything is in its place and errors are minimized.
This will prevent your content from burning and crashing when it hits the competitive internet world.
1.      Captivating Headline
A catchy title is prime in marketing your blog post. It is no less correct now that everyone is blogging and readers are spoilt for choice.
The headline should have enough information you want to deliver while at the same time keep the reader curious and starve for more read.
Coming up with the perfect title might prove to be the hardest part of your blogging. Since it is the face of your article, you can use some emotional words to pull in the reader unconsciously.
People are moved by emotions more than they are aware of. However, sometimes you don't have to do much since the information you are providing is attractive enough.
Regardless, use a word or two that will make it unique and alluring.
2.      Gripping read
A lot goes into making your blog a good read. Any article has the potential to be called good and appealing but only a few make it to that level.
Among the recent ones, I am particularly proud about the piece I wrote about credit card signup rewards. I am sure this will start ranking well on search results page over time.
The effort in being creative doesn't end with getting the perfect title. You should write your blog in a way that the first paragraph compels the reader to read the second, and so on.
You want them to be drawn in by not taking eternally to drive the point home but have enough built to keep them reading for the information.
This might seem like asking for too much but once you have a good grammar command and an understanding of the topic, most things fall in place.
Ensure before you hit the post, your article is properly edited. Nothing kills a reading vibe more than simple grammatic mistakes.
3.      Search Engine Optimization
There are many views regarding keyword optimization which you need to research on. However, most experts advise you to have one main keyword for your blog post.
Then build on it with supporting keywords within the article. The secret is in striking balance. If you use minimum keywords, you will trade-off SEO while too much use will affect the reader's experience.
Therefore, there's the need to learn on search engine optimization for a better blog. This is because you not only want it to be a good read but also be visible on the first page of a search engine result.
Also, remember to use the main keyword on subtitles. The use of subtitles is another way of making an epic blog. It helps with the visual appeal and the readability of your article.
Readers can easily get to the information they need or get back to it.
You will also be better off utilizing imagine optimization since image search could drive enormous traffic to your site.
While image optimization is a whole topic by itself, essentially, have your keyword as a file name in one of your images. This will help in directing the user to your blog.
Another important use of SEO is using internal and external links which is common knowledge that most people don't know how to effectively use.
Depending on your blog, use hyperlinks to add value to your reader and improve the bounce rate. External links will help in credibility but ensure they open in a new tab to prevent the entire exit from your page.
4.      The design
Like most things, blogging has evolved, and lessons have been learned. Some things work and others that don't. For a successful blog, try an attractive design.
Most rational readers are shallow and will be attracted by the visual appeal first. Therefore, it would be a good idea to incorporate graphics in your blog to highlight points and distinctions within the articles.
Search engines measure the amount of time spent on your page, so your entire design from graphics, the color theme to typography should complement each other to encourage the reader to stick around.
Images will also help with visual appeal and simple understanding.
5.      Great meta description
A meta description is very important in attracting readers to your blog. Think of the many times you've clicked to a website because of its description in the search results.
In case you're unaware of the term, it is the fragment of information just below the link of the search result. This is a feature Google has created to help its users get a preview of what the site is about.
Google is automatically programmed to take the first or two sentences from your article to perform this function. Sadly, you're not in control of how this appears in the search engine results.
But since the meta description could be in HTML code, you can use a plugin to separately compose a finer description than leave it at the mercies of google.
Using a checklist is an amazing way of guaranteeing you an almost perfect blog. With the internet being next to air in the list of crucial things in life, there's no room for mediocrity.
To gain a competitive advantage over other bloggers, do more research on each checkpoint given to better utilize the element. It will take some effort, but a successful post will give back several times over.