It's an exciting time. You're about to embark on the adventure of a lifetime — living full-time in your RV. The only problem? You've never done this before. Do you lack something? Is the van life going to be all roses and sunshine?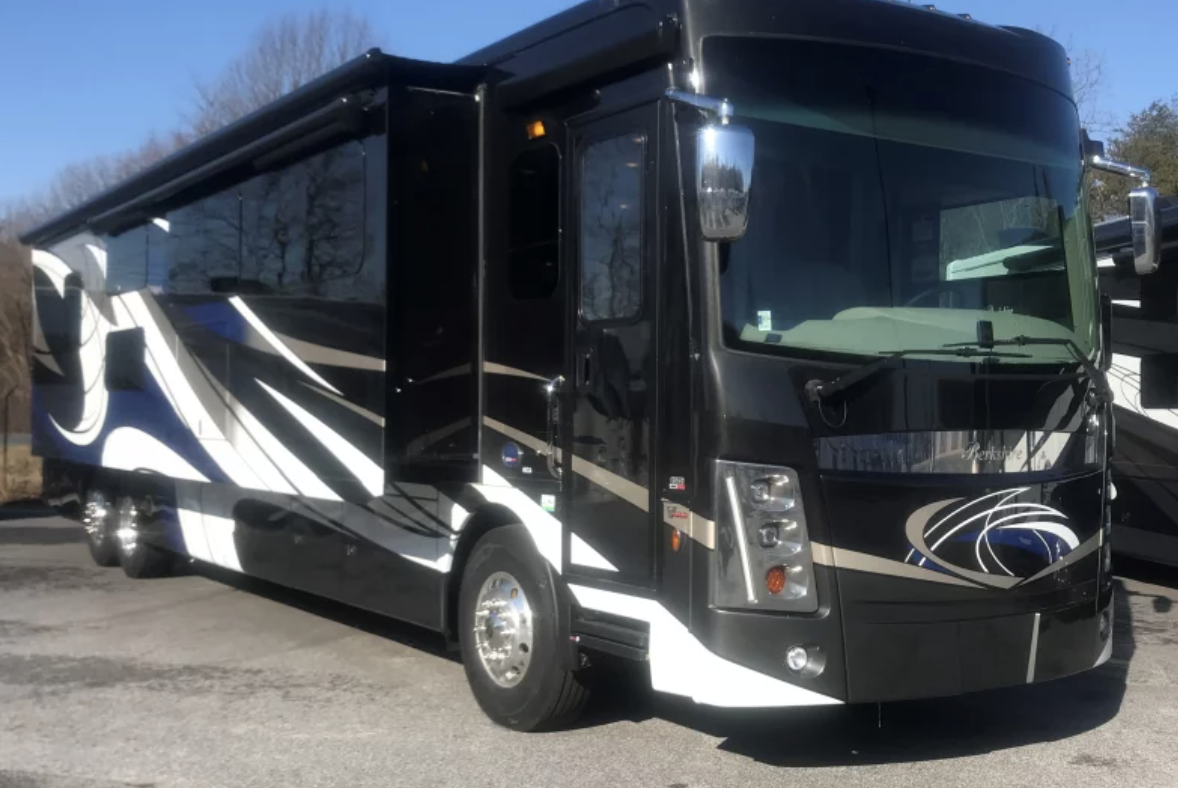 With this blog post, I want to share ten things I learned (some the hard way) that will help make your transition from home life to being on the road smoother and more enjoyable.
It's Never Going to Be Easy
The first thing you should know is that the road will not always be easy.
It's hard to leave your friends and family behind, but it can also be difficult to make new friends when everyone lives in different places.
If you're looking for a community of like-minded souls who are living their full-time RV adventures around the country, you can check out #vanlife on Instagram or join a local Facebook group.
Space will become your best friend and worst enemy at times.
You have so much room in an RV that there's nowhere for all of the clutter to go.
It will help if you take some time to straighten up your little home each day (when you're not driving).
Take Advantage of Your Location
There's a lot to see in our country.
You will find some truly amazing places that you won't want to miss, but there are also less desirable locations where people tend not to go.
When possible, take advantage of the beautiful and unique things your area offers, such as hiking trails or museums.
You Won't Get Out of the House as Much
You're constantly on the road in an RV. You can't just jump up and go somewhere whenever you want to anymore.
A lot of planning goes into your adventures, so get used to it now before you hit the road.
The Perfect Spot Doesn't Exist
We had dreams about where we'd park each night before we left on our full-time RV adventure.
Those dreams have long since been crushed because you can't always find a good spot to stay overnight.
Sometimes you'll be exhausted and want to park somewhere, so you don't drive anymore that day, but there won't always be an option for your perfect location.
The most important thing you need to know about car insurance before you begin your travels is that it's going to cost a lot more than what you had back home.
That might seem obvious, but the reason for this increased price tag comes down to liability and how much risk they may assume when insuring an individual or family who will be traveling around the country, sometimes in a large vehicle.
Even when you're camping in the middle of nowhere, there will be people everywhere.
You might want to travel off the beaten path sometimes where not many others go, but if you have an RV that screams "I'm a tourist," no one will bother you.
If you don't like it when other people are around and would rather be alone, you might want to consider a different way of life.
RV living is expensive, and it doesn't get any cheaper once you have your unit.
You need gas for the vehicle, electricity, water tanks which require emptying and refilling, and so much more.
It can get costly if you're not careful with your money.
You Might Want to Go Back Home
Living in an RV isn't for everyone (it wasn't my first choice), but it is a great way of life with its pros and cons, just like anything else does.
You might find yourself thinking, "I just want to go home" after a few weeks or months on the road.
The Weather Will be Different than What You're Used To
If you live in an area that has four distinct seasons and all of them are very different from one another, your weather will change drastically while living full-time in your RV.
You're going to have hot days when you can't wait to get out of your vehicle because it's too warm and freezing days when all you want is a sweater to keep you cozy.
RVing is a great way to see the country, but it's not for everyone.
There are so many things that you might not have thought of or even considered before taking off on your road trip around America.
If you're thinking about hitting the open highway in an RV with no set destination and nothing stopping you from going anywhere at any time, make sure you know what it's all about before taking the plunge.
These are just a few of the things that I wish we had known before starting our full-time RV adventure.
Do your research and take advantage of other people who have done this for years so they can help teach you some valuable lessons.
If anything else, enjoy your journey!